[dropcap size=small]T[/dropcap]he hard work of 400 days in the making has led to this, Bahubali deserves all the hype and fuss it created. People are calling it 300 and The Lord Of the Rings of India for all the right reasons; I mean c'mon, how often a film industry as lazy as Indian would have the courage, audacity and money to make such a war epic. It is not a movie, it is a leap of faith and that faith is well rewarded. The fact that this movie made its way to the heart of the audience, not only in India but also half of the world is still strange to me. India is known for Bollywood, and South Indian movies like Bahubali don't reach that scale and spread. Whatever the reason may be, Indians however now have a reason to be proud of their cinema.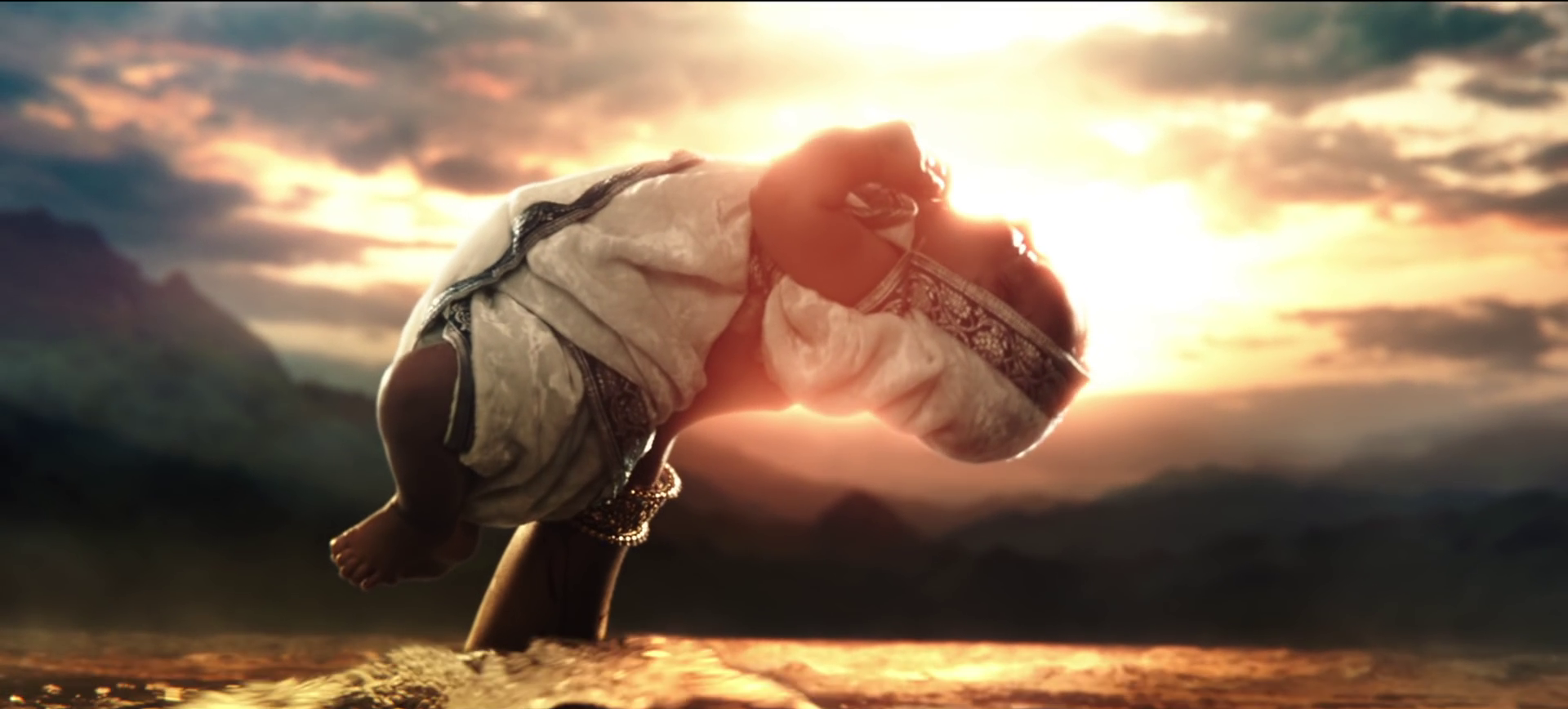 Bahubali is a story of two warrior brothers Bhalladeva (Rana Daggubati) and Bahubali (Prabhas) and their struggle to claim the throne of Mahismathi. The movie starts with a fearless royal lady with a baby in her arms trying to run away to save the baby from the harm that is to come to him because of some conspiracy originating from political propaganda. That baby (Shiva or Sivudu) rises to become a mighty villager, who spends his days staring and climbing a mountain looking for answers but always failing. But soon, he gets a love inspiration and influence which makes him climb the mountain all the way for his love; he succeeds in his aim but fate has something more for him. He finds about the origin of his true self and also the story of his father 'Bahubali'.
Inferior Aspects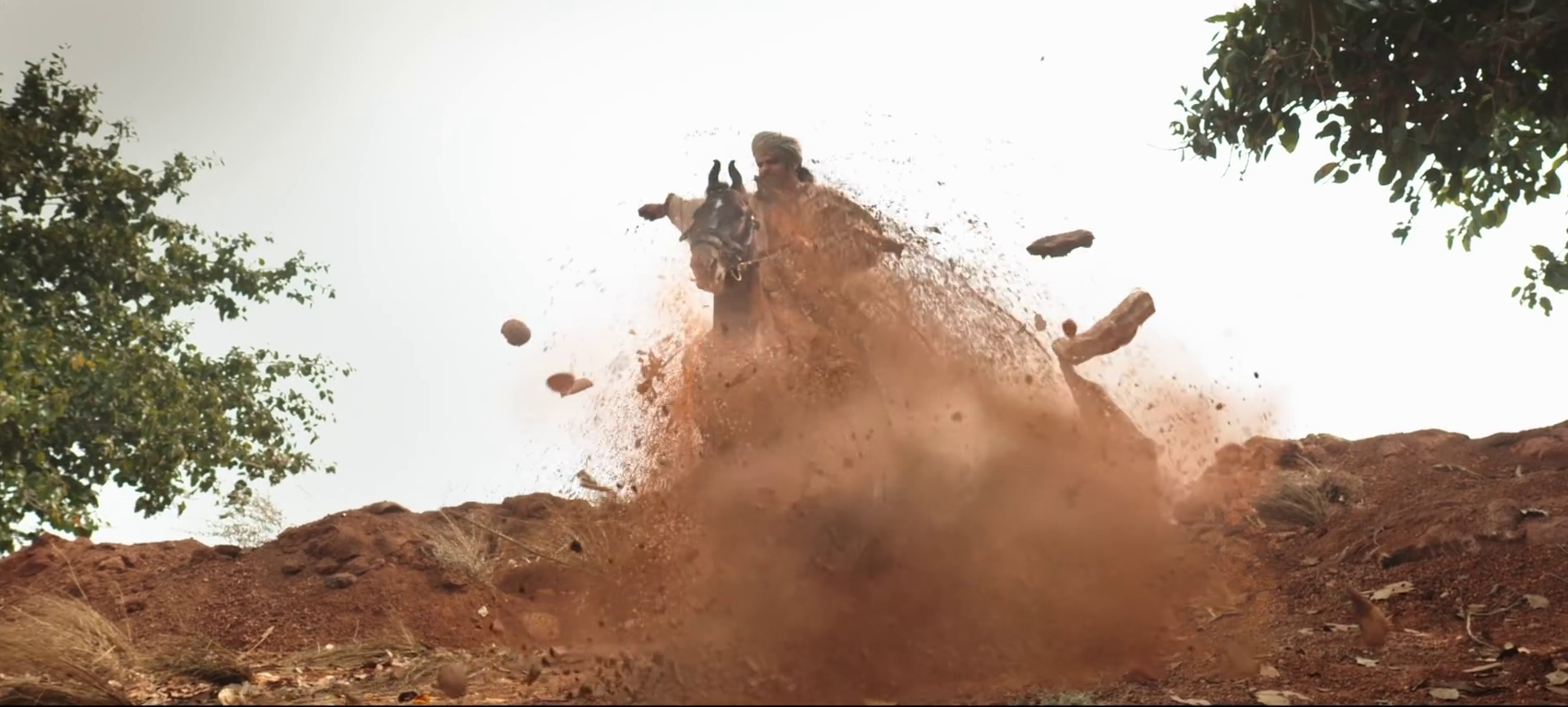 The story has very less to offer. [highlight ]It seems to be a 'same old' story with very less intent for creative quotient; it's no better than any South Indian movie when the narrative of the movie is considered.[/highlight] It has a great deal of cheesy one liners, melodrama, unreal actions and overused screenplay.
Superior Aspects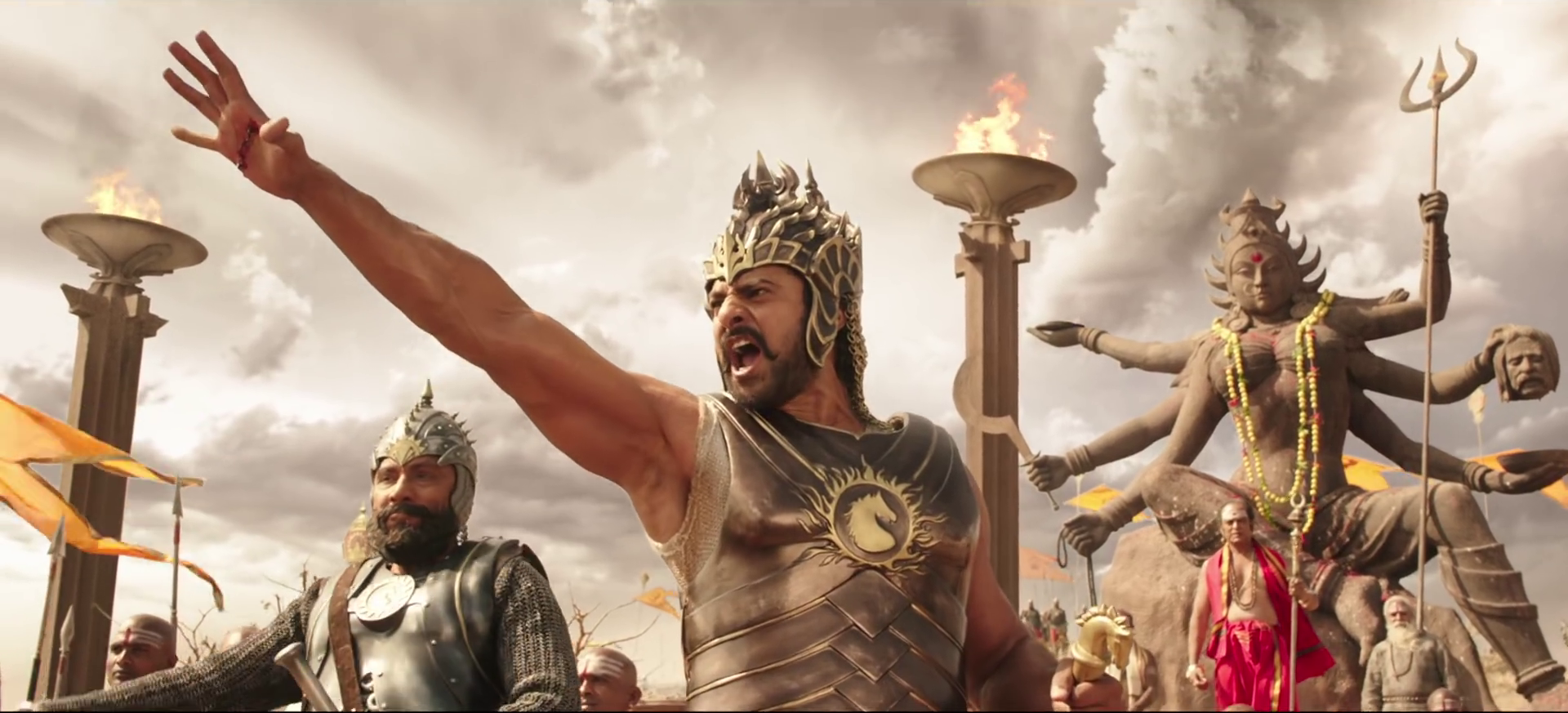 One thing that needs an absolute recognition and appreciation is that this movie states the example of the evolution of South Indian movies against plagiarism. [highlight ]No one including the greatest movie geeks and critics can claim that this movie could have been inspired or rip off from another movie.[/highlight] Not only the story seems to be original but also the events that occur in the movie. Bahubali showcased some intimidating style and technique of warfare which wasn't ever showcased in any movies whatsoever, yes not even in any Hollywood movies.
Another thing the movie excels in is the VFX. [highlight ]Never in the history, Indian Cinema has produced anything even remotely better than or close to Bahubali in terms of VFX. The movie has a great deal of adrenaline-pumped action sequences[/highlight]; the part after the intermission would give you seldom time to catch your breath as the actions are undoubtedly breath taking. So what they are unreal and unbelievable, they can for a sure shot thrill you with their timing and element of surprise. The mountains, fountains and valleys couldn't look any more real than it did in Bahubali.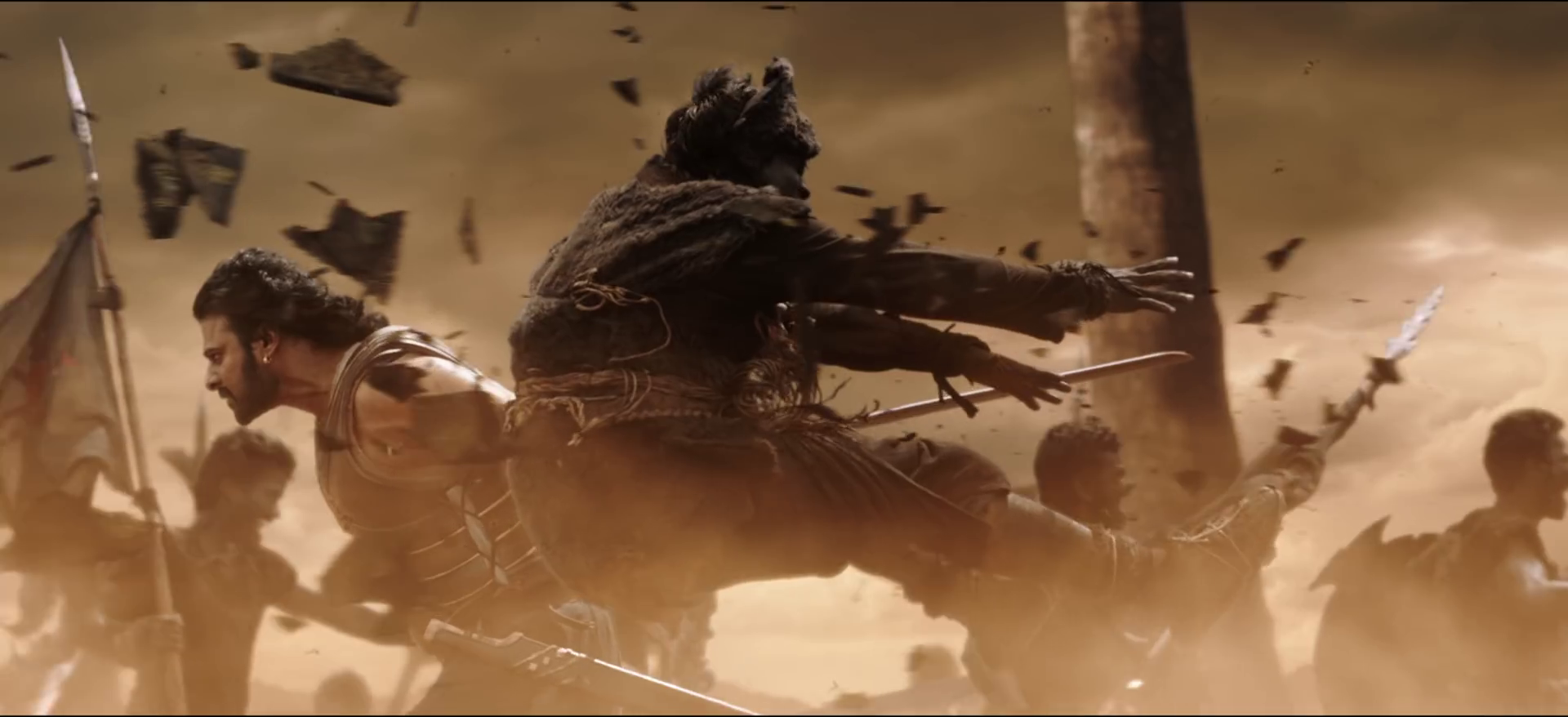 [highlight ]The music is exhilarating, with little lullabies, melodies and emphatic soundtracks are like a cheery on top of an already tasty cake.[/highlight] The music and background score makes the pace of the movie more engaging and entertaining. Without the enthralling soundtrack, watching the movie for 2.40 hrs would have been difficult, which otherwise made the movie fly by. For a run time of 2.40 hrs, I would say, bring the second part already!
Other things by which I'm extremely impressed are the characters. Characters especially like Bhalladeva, Bahubali and Sivagami couldn't have been any more bad ass. My personal favorite Ramya Krishnan, who played Sivagami did an excellent job with her role; she is the exact image of a valiant Indian women and mothers especially. Her screen presence is what I longed for through out the movie, she has an impressive and brilliant screen presence.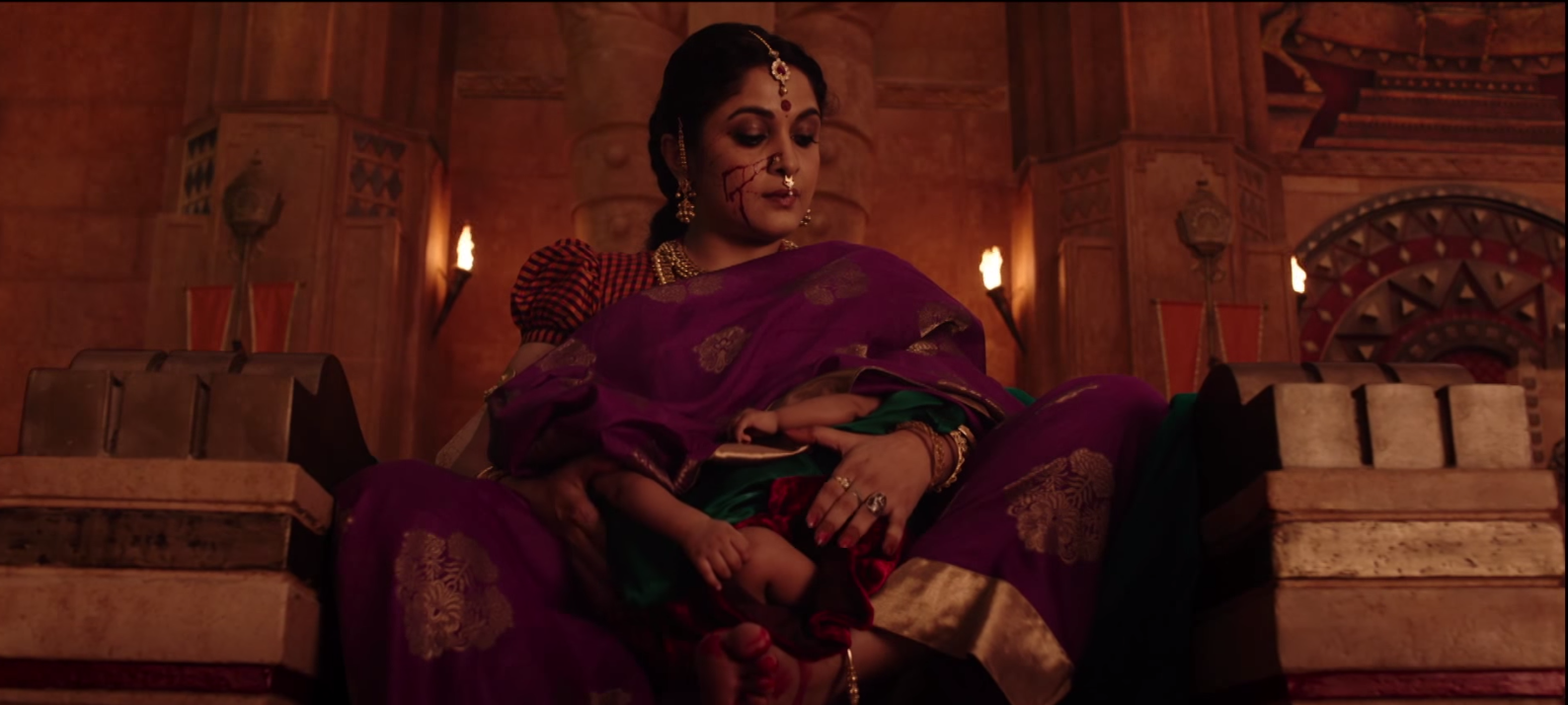 For all the reasons I mentioned above, this holds the most importance-
[alert type=red ]Bahubali is Indian Cinema at its best colors, scenery, warfare, women, culture, valiance, monarch kingdom. Everything represents India in a manner that any other movie failed to do. S.S. Rajamouli did a tremendous job.[/alert]
Missing this movie would be a mistake, watch it in the best experience possible. The most awaited Indian movie of the year is finally running in theaters with a massive opening, with mixed reviews and sky high collections.
[divider]FACTS[/divider]
But there's always so much more that meets the eyes, lets discuss some amazing facts about Bahubali:
1. The movie took a hard work of three years to make both of its part, S. S. Rajamouli with his crew brought this movie to life.
2. More than 800 technicians worked hard to develop the art, massive sets, designs clothing and VFX.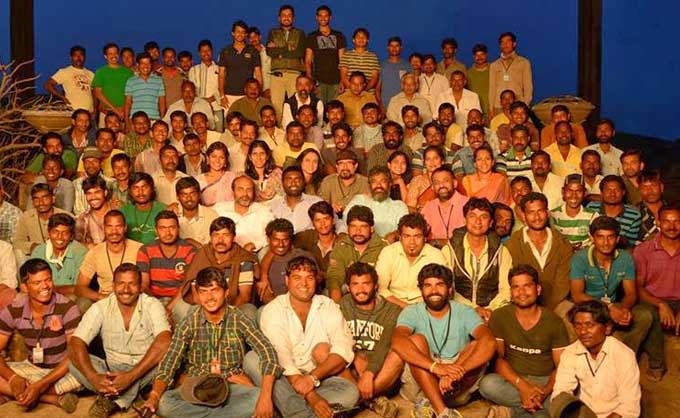 3. It is the movie with the highest budget of a whooping 250 Crores.
4 . A day or two prior to release of the film, it was rumored that bookmyshow crashed by the traffic coming for Bahubali's advance booking.
When fans lost hope with the advance booking, they switched to the traditional way of standing in queue in front of the Box Office, but the catch is the queue were almost 1 km long.
5. The ticket being sold in black reached the highest amount of ₹10,000.
6. It is the only movie which found its way into BBC documentary.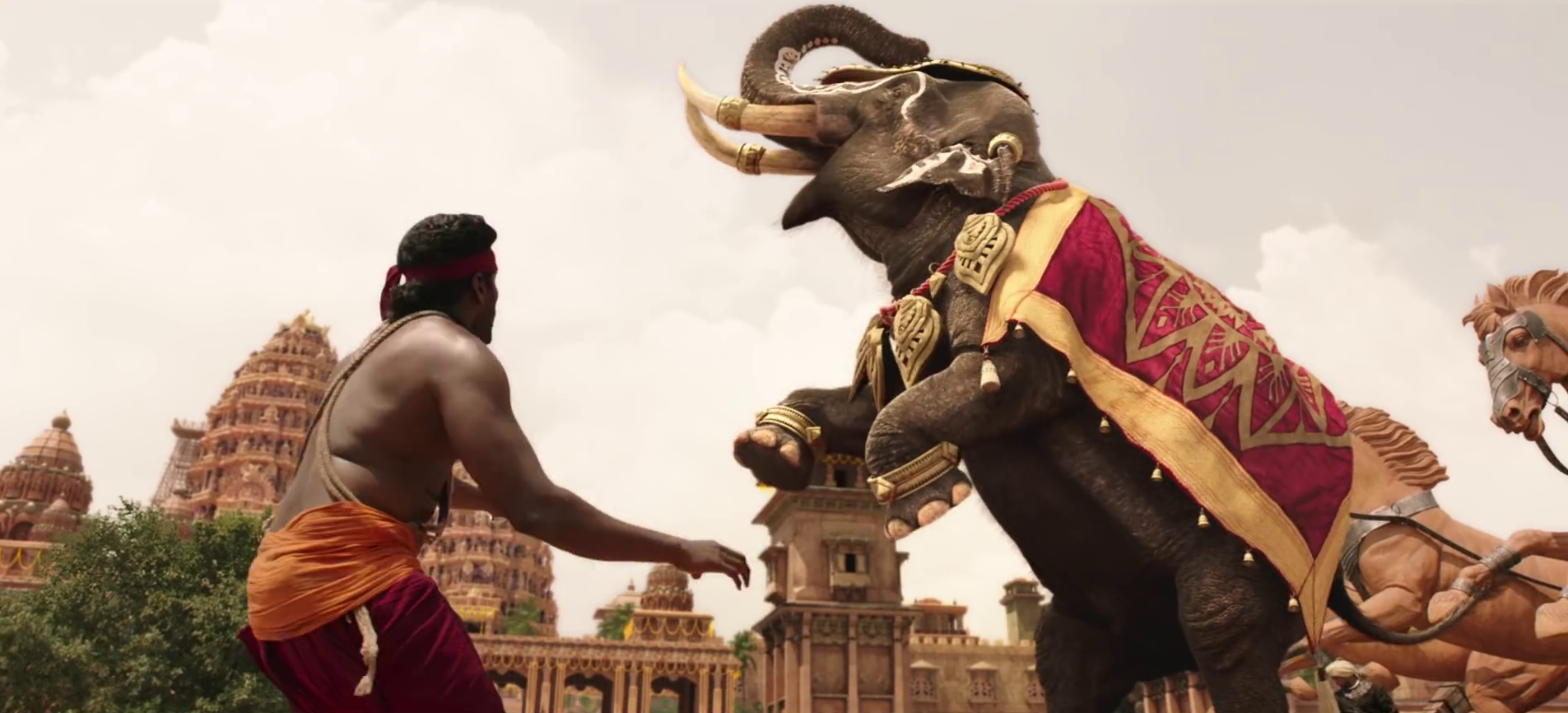 7.The movie has about 4,500 VFX shots.
8. It is released in multi languages- Telugu, Tamil, Hindi, Malayalam, English, French and Japanese.
9. It's claimed that both Jurassic World and Bahubali have the same special effects team.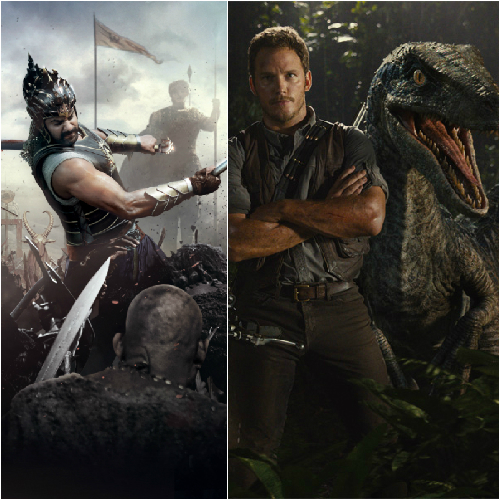 10. The movie is shot in an aspect ratio of 1.78.1, which is close to 1.85.1 and 16:9 for larger format like IMAX, with a Dolby Atmos soundtrack.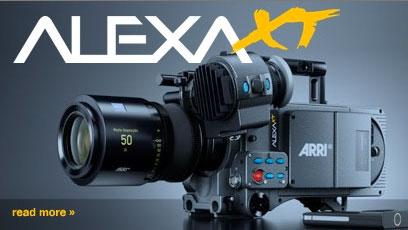 11. It was mandatory for Rana and Prabhas to gain more than 2000K calories a day, for which Prabhas is rumored to be eating 40 eggs a day.