In present scenario, when people have skeptical attitude towards true love or terms like love at first sight. A Canadian Dentist, Dr. Sandy Crocker is on a journey to find a girl, who he just encountered in a cafe last year during a vacation.
Dr. Sandy Crocker, has done his graduation in 2005 from Dalhousie University, and has done practice of dentistry in Cuba, Costa Rica and in Canada's North communities. Currently, he is working at Creekside Dental Clinic in Kelowna. He has got interest in sports as he plays rugby for the Kelowna Crows rugby team. He would have never imagined in the wildest dreams that he would get love of his life like this and it would be such a painstaking process to reunite with her.
The whole story started on July 9, 2011 when they met at "An Teach Bia café" in Ennistymon, County Clare. He just had an interaction of two minutes with the women, and after she left he realized that he had fallen in love with the woman he just talked to and couldn't get her out of his mind, even after a year.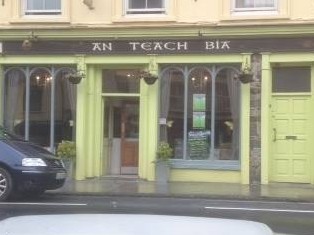 [highlight color=#EE3A8C ]The woman was having reddish brown hair, 5 feet 6 inches tall, and was in mid to late twenties[/highlight] as described by Dr. Sandy, who has made up his mind to track her at all costs. He has been out of Canada for more than 4 weeks searching for a women whose name is not known to her. What he knows is the captivating face of her which has been embedded in his mind from more than a year. Although it's a shot in the dark, but that doesn't stop him from finding the love of his life. His efforts have gained attention not only in Canada, but in many other countries also.
[alert type=red ]If the mystery woman is reading this and want to contact with Dr. Sandy Crocker, she can visit pof.com and look there for 'Travel-bug-4u'.[/alert]
For more information and latest updates subscribe us on Facebook, Twitter and Google+.