A roundup of top portable SSDs in India 2021
With ever-growing storage demands, just storing large files is not enough. Copying and moving files across storage media also take time due to the sheer volume of data we deal with. We bring you a roundup of the best solid-state external drive or external SSD to store your data, go on with gaming swiftly and safely in the new decade.
The Best External Solid State Drive in India in 2021
With rugged build to sophisticated data speeds, SSDs have come a long way in offering price to performance figures. Without mechanical moving elements inside them, the SSDs are all set to replace the traditional Hard Drives in every space.
Here's a list of best solid-state external drives in 2021 available in India.
Samsung T5 SSD – Best overall premium SSD
It is a brand present at the upper echelons of the memory market, from RAM to SD cards and everything in between. The SSDs have created quite a buzz in the internal drive space, but the latest T5 holds the torch for other Samsung products in the external arena. Being built on the same platform as the T3, T5 adds more to the mix with USB Type-C connectivity. It is running on the latest USB 3.1 standards squeezing every ounce of speed from the memory modules inside. It's expensive for sure but worth the premium quality it offers.
Capacities: 250GB, 500GB, 1TB, 2TB.
---
Seagate Fast SSD – Best value for money
Seagate isn't a small name in the storage market, they came out with the Fast SSD (yes, they call it that, SMH) which is sleek and superb in performance with the Type-C connector. Slim design and small footprint offer value for money and are our pick for the best value portable SSD. Did I mention it comes with a 3-year warranty?
Capacities: 250GB, 500GB, 1TB, 2TB.
---
Samsung X5 Portable SSD – Best performance SSD
This is the only SSD in this list to have a thunderbolt 3 interface and that's for a reason, it's blazing fast and amongst the best. Inside there's the Samsung's 970 Evo NVMe SSD taking care of the storage duties running at the PCIe protocol using NVMe standards (that's a formula for speed and nothing else).
By nothing else, we mean value for money and portability. It's portable for sure as it's an external SSD, but not quite like the T5 or the 'Fast SSD'. It's a bulky boy and stays on the rather extreme end of the spectrum when it comes to pricing. These factors make this SSD only suited for people using external media to load software onto the RAM directly. Use it as an external SSD for gaming as it comes out to be the best in the segment.
Capacities: 500GB, 1TB, 2TB.
---
ADATA SE730H External SSD – Best small form factor performance SSD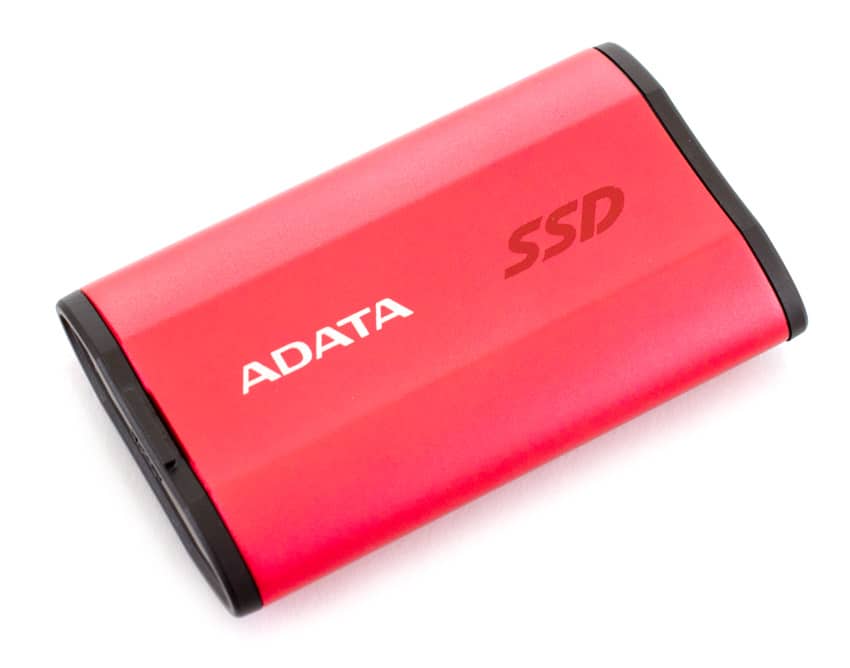 Here is another SSD that qualifies as the best external SSD for gaming. As a gamer there comes a time when we run out of internal space. Having an external SSD to house installed games makes it a perfect choice for people having laptops running on only SSD internal drives with limited space. Being small, compact as well as rugged, and rough, the SE730H is our pick for the more 'practical' high-speed performance SSD on the list.
It has a nice build to withstand knocks and water splashes (not recommended), and a relatively smaller footprint than the X5. The only gripe we noticed was the use of an older SATA link and not PCIe link connectivity, strange noticing that it has a USB 3.1 Gen 2 interface. Don't get me wrong, SATA SSDs are still leaps and bounds ahead of HDDs but SSDs' true potential is only harnessed when running on PCIe standards. Still, the SE730H performs admirably and never makes us realize it runs on SATA and note PCIe.
Capacities: 256GB, 1TB.
---
WD MyPassport Wireless SSD – Best portable SSD for wireless transfers
If Seagate comes to get a piece of SSD cake, then how can we not expect Western Digital to join in. Being aimed at professional photographers, this comes with a built-in SD card reader and wireless transfer over Wi-Fi like the previous WD external hard drives.
It's a neat feature to let photographers or anyone who would like to offload their pictures and files to external media from their primary device like a smartphone, DSLR, or even a laptop. The only complaint we have is the slow transfer speeds over Wi-Fi and even on wired USB 3.0 link, it is a well-rounded product but lacks execution in terms of speed.
Capacities: 250GB, 500GB, 1TB, 2TB.
With this, we conclude our list of recommendations for the best solid-state external drive in 2021 available in India. Hope you found something useful that suits your needs. Follow us on Instagram to stay in touch with our latest content, means a lot to us.