Microsoft started rolling out its latest Windows 10 Fall Creators Update just a little over a week ago. Here are some major updates we can see in Microsoft's Redstone 4
When redstone 4 is going to be released?
Microsoft is working hard on their next update REDSTONE, which is windows 10 version 1803. Microsoft is ready to release their next major update probably in March 2018 as they already have said that they will launch two updates of windows each year. So we can expect their first feature update soon in March 2018.
Timeline feature is finally here !
The timelin feature was firstly going to be released with the  Windows 10's Fall Creators Update but windows cancelled it at the last moment.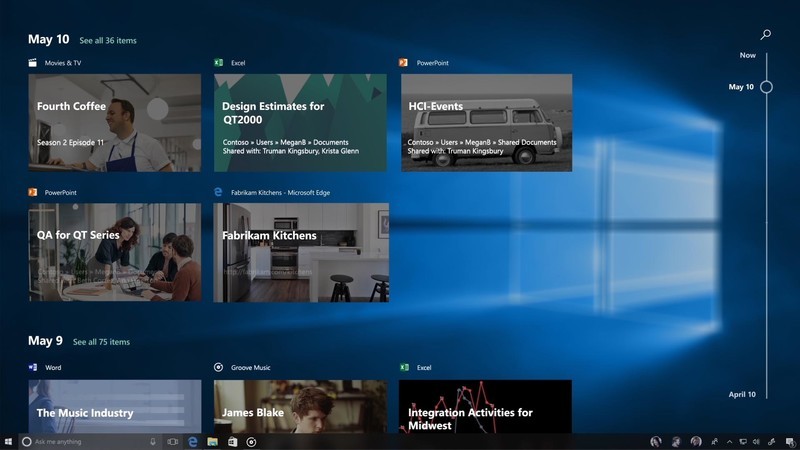 What is timeline feature??
Timeline is the recent view screen with the activities that were done on the computer. It tracks the activities done by the different applications. We can see apps we've opened through time and can open them with a single click.
Meet the Cloud Clipboard Feature in Redstone 4
Cloud Clipboard is one of the features which wasn't included with Windows 10 Fall Creators Update. This is the new feature to sync a clipboard content across every device connected with the Microsoft Account. It is powered by their Cloud infrastructure and utilizes the same technologies that made it possible to have your preferences synchronized across your devices, and your files made available everywhere with OneDrive.
Fluent design system
As we have heard a lot about the new feature – Fluent Design System since the last year, the company is yet to properly implement it. With a couple of small changes being introduced with the Fall Creators Update. As Fall Creators Update is out, Microsoft now hopes that the company might introduce bigger changes with the Redstone 4.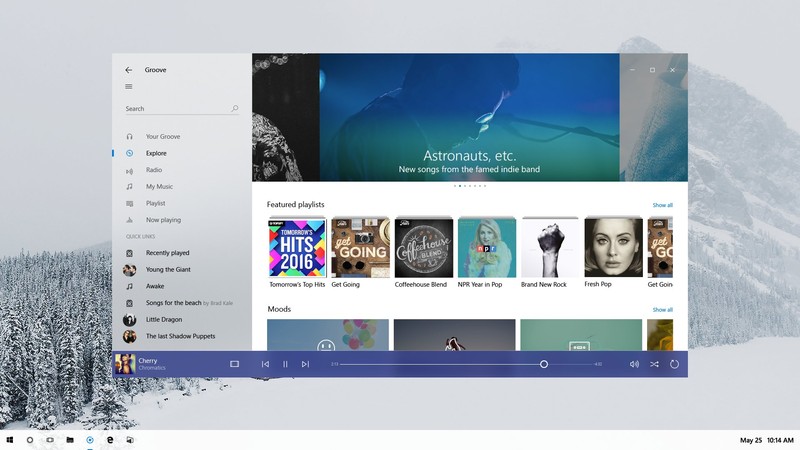 Acrylic blur effect
Acylic blur effect is the most common effect in flurent design system that makes the background densely translucent. In the next major update, we are expecting acrylic effect in many other places like my people and taskbar etc.
The Settings app features Acrylic in the sidebar, Microsoft Edge features Acrylic in its titlebar. You can also find Acrylic in Paint 3D and the Skype UWP app.
Microsoft is also working on a new chat-based Cortana UI
Cortana will get more smarter in windows's new update. The new look of the Cortana UI is still hidden but as soon as activated via registry editor, Cortana turns out looking very similar to Apple's macOS Spotlight feature.
We can try out the new Cortana in build 17040 by pressing both the Windows Key and S on the keyboard, or running a search via the Start Menu or Cortana box in the taskbar but at your own risk because it may damage your system.
There is a new immersive Cortana experience for Windows 10 (Redstone 4) that is no longer attached to the Taskbar, instead the new search box floats on the desktop which will look cool.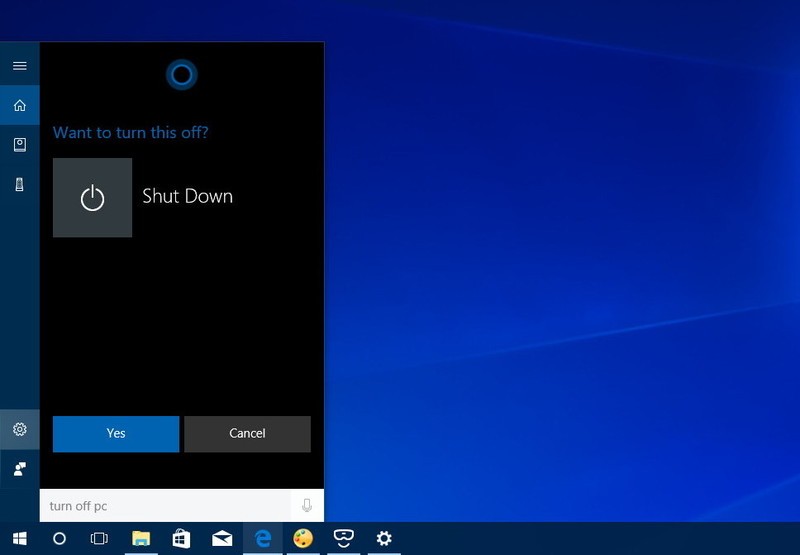 My people has been improvement
My People has become more user friendly in Redstone 4. We can now pin more than three contacts to the taskbar and we can organize contacts pinned by dragging their icon left or right. We can drag new contacts out of the My People Hub and directly onto the taskbar.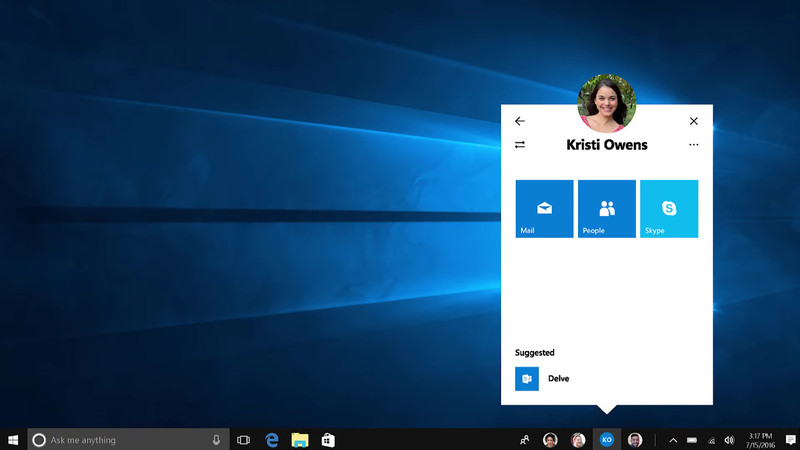 Near by sharing will enhance wireless file sharing
Windows new update has a "Near file Sharing" feature that works a lot like Apple's AirDrop. This allows you to exchange files between devices that are nearby, without going through the hassle of having to send it via an email or moving the files onto a USB drive for transfer. Nearby Share works with Bluetooth and picks up other devices that are nearby.
Edge browser improvements
Edge browser has been improved a lot.
Now the edge user can mute any specific tab.
We can save free EPUB books and limit the bandwidth which we use for important downloads.
The user interface of EPUB and PDF bookmarks has been improved in the new update.
The edge UI has more Acrylic title bar.
There's a lot more in the works for Redstone 4 from what we know, and we are most excited about improvements to the Windows Shell and Fluent Design which is going to make Windows 10 look delightful . Let us know what are you excited about and stay tune for more update
Post credit – Vishesh