Pluralsight is a on-demand technology learning platform you count on to stay relevant, with tools that measure your skills and solve your problems—faster. Pluralsight is one of the best places on web to learn programming through video. They have all courses from C# to PHP you can have a look here (Pluralsight courses list). If you will buy the subscription if will cost you around 30 USD for a month. Here we are saving you that money.
[alert type=blue ]You will be getting 3 months free subscription.*[/alert]
Here is how :
1 : Sign into your microsoft account. If you do not have one create it here.
2 : Go to Visual Studio site and sign in with your microsoft account.
3 : You will now see Visual Studio Dashboard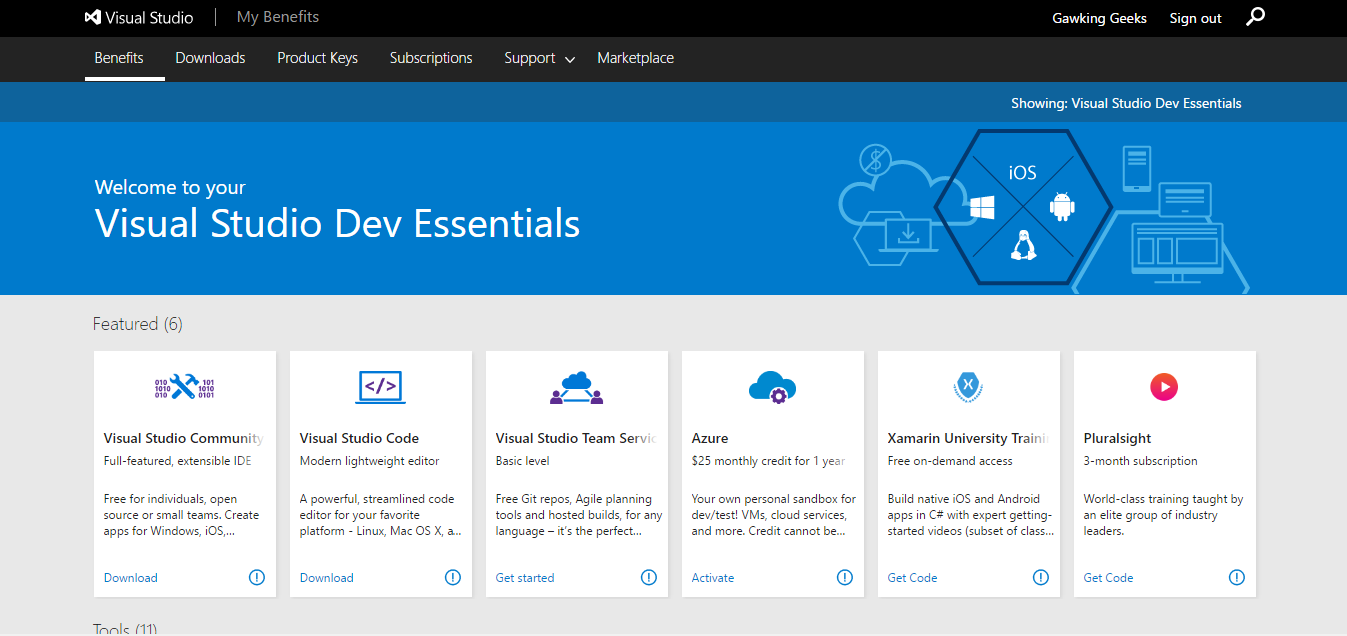 4 : Click on get code on the Pluralsight widget. This message will appear.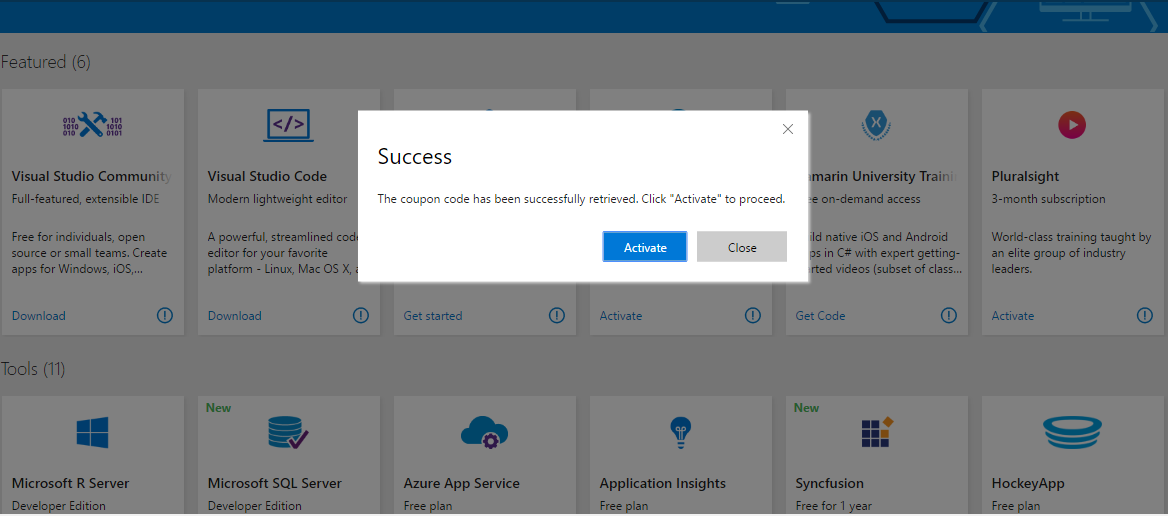 5 : Click activate.
Congratulation! You have redeemed your 3 months subscription for free. Now you have access to all knowledge of mighty Pluralsight. You can watch videos on your smartphone too as they have applications for iOS and Android both that offers downloading for offline use.