It is a dull attempt to keep the franchise running; with a mix of overused action sequence and under-acting.
Good
Great production.
Satisfactory VFX
Bad
Under Developed characters
Lack of Emotion
Negligible Thrill
Did they really took 20 years to come up with that !
I was 2 year old when Independence Day got released, it still managed to leave a mark when I manage to watch in my teenage. A 12 year old movie still had some staggering effect on me, the possibility of alien invasion and what not. When I heard a sequel for Independence Day was in development, I was excited and on board. But finally after seeing it, I was in a great dismay.
Independence Day Resurgence is 20 years later story of its prequel. Humanity has evolved in realms of technology, weapons and tactics after feasting upon alien intelligence and proficiency. Humans have won the war and are carefree of what might come next. Our dear hero Captain Steven Hiller has died a foolish and unnecessary death and his son, Dylan(played by Jessie T .Usher) is holding the helms of his father's legacy. Two new characters Jake Morrison(Liam Hemsworth) and Patricia Whitmore(Maika Monroe) are pilots like Dylan. Most of the characters are from Independence Day and doing the same thing.
[button color="green" size="normal" alignment="center" rel="follow" openin="samewindow" ]The Plot[/button]
Aliens have attacked earth again with new arsenal and tricks. Again humans have no chance of survival against them, yet somehow manage to find some repealing methods of facing them again. This time the alien mother-ship is bigger than the older one and odds of defeating it are thinner than it was last time. Adjoining this alien and human facade is another alien species trying to help humans against the barbarity of the enemy aliens. The rest of the story is if and how do the humans conquer their own land against the onslaught of enemy aliens.
[button color="blue" size="normal" alignment="center" rel="follow" openin="samewindow" ]The review[/button]
[divider]Emmerich's Signature Style[/divider]
Independence Day Resurgence marks the spectacle of same old hackneyed tricks of the director, Roland Emmerich. The director reuses his own scenes in  different settings. Most of his movies have a ditto scene of an aircraft escaping away from a calamity and Independence Day Resurgence is no exception. Roland also reuses the destruction of popular landmarks just to make the audience feel threatened.
[divider]An Abominable and Rotten Story[/divider]
The movie barely has anything new on the table, there's no plot thickening scenes.It's just blunt chaos and humans trying to withstand it. The movie shows how insurmountable it is for the humans to win the war and yet  somehow human win it easily in an  excessively cliched and pretentious manner.

The plot seems scary and intriguing to begin with but soon after fails to impress and drags poorly. Aliens are invading, lives are being lost, few cities are burnt to the ground but there's no inclusion of sorrow and tragedy in such mishap. The only sorrow you ever see is when Dylan looses his mother, even that tragedy is short lived and executed just as a turning point for the movie; so that the hero gets pissed off and to avenge the death of his mother, he kicks some serious alien ass.
[divider]Facile Acting[/divider]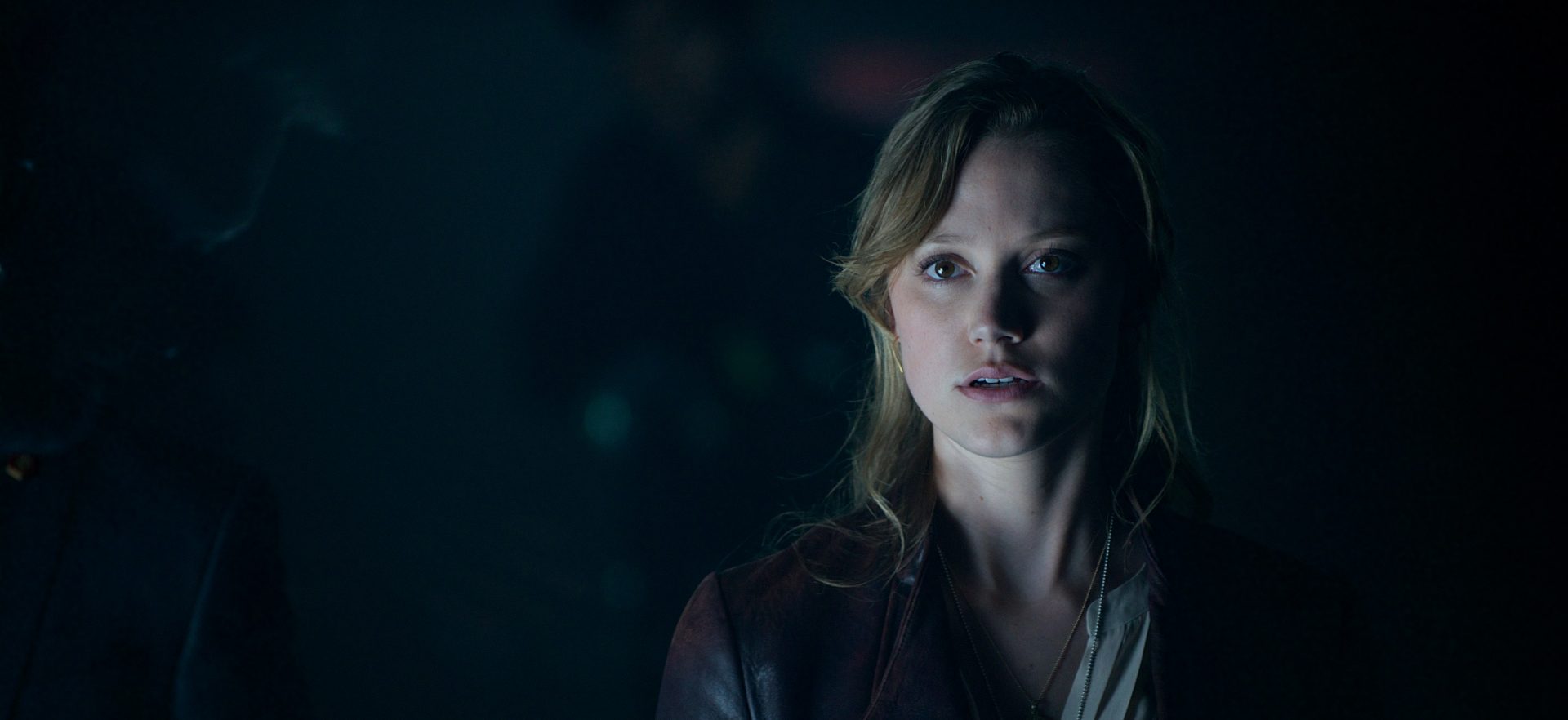 It must be the most underacted movie of this year if not all time. The makers just appointed good looking faces to look at and a black guy in an important role to show diversity in Hollywood. Even great actors like Jeff Goldblum seemed to be just sparing their parts.
[divider]Verdict[/divider]
[highlight color=#2d0345 ]Apart from some wonderful destruction and ingenious alien threat, the movie doesn't have anything to look forward to. It's just another summer blockbuster hiding behind the 'amazing IMAX experience' card, intended to cough up bucks out of innocent movie regulars. Avoid it if watching a movie is critical for you, if not you might have a great visual experience.[/highlight]