Smartwatch prices at just Rs. 6990 and houses almost all the features that we expect from a decent smartwatch, and its health related sensors such as Heart Rate Sensor, Pedometer, Sleep Monitor are just liking icing on the cake.
Pros
Heart Rate Sensor and Pedometer
Water Resistant
Big Display, Leather Strap add to the Looks
Cons
Not so good Bluetooth Connectivity
Poor Battery Backup
Mumbai based Smartphone and Tablet manufacturer, Wickedleak have just made an entrance in wearables sector with an amazing smartwatch, Wickedleak Alpha which is not only centre of attraction due to its cost but also due to the features it is providing at such an affordable rate.
[alert type=red ]Wickedleak Alpha is priced only at Rs. 6990[/alert]
[button color="green" size="big" alignment="center" rel="nofollow" openin="samewindow" url="#"]Build and Design[/button]
Alpha sports CNC steel chassis, plastic body (Over heating will not be a issue), rectangular design gives it a elegant look but what makes it a bit uncomfortable is size of the dial, if you are not used to big dials then it will take a few days to get used to it. Smartwatch weighs 48 grams, scratch resistant screen of size 1.54 inches with 240×240 pixel curved touchscreen.
Talking of Strap, Wickedleak provides black or white leather straps which can replaced with any strap you wish as per your convenience just as we do in regular watch. Alpha boasts water resistant structure with the rating of IP65 on IP rating chart. Sensors are what make this watch worth its value and two sensors are clearly visible to us at the bottom of the panel.
Analogy Between Smartphone and Smartwatch Wickedleak Alpha
Company has tried to make our experience of using smartwatch just as we are using smartwatch by installing some features that are similar to our smartphone such as power button has been place at right side and a charging port is also provided (Not USB-Type C, Thankfully) at the bottom of the panel along with sensors. Alpha can be charged by just placing it on the charger or we can do it in conventional way just with any regular smartphone charger which in not a good practice but sometimes very handy if you are not carrying its original charger and for navigation we just swipe through apps.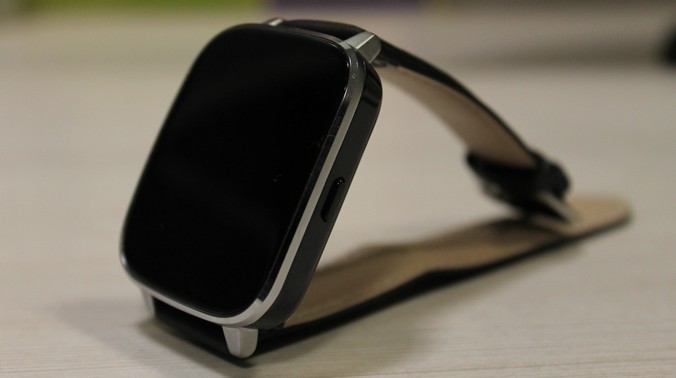 [button color="green" size="big" alignment="center" rel="nofollow" openin="samewindow" url="#"]User Interface[/button]
You can get the the device started with power button on right panel. After switching it on, firstly you will be notified of time as usual and you will be given option to customize and choose between six clock designs.
While swapping left or right navigating the apps you can get an option to arrange your apps whether you want to view one per page or four per page, all the icons are arranged vertically making it easy to access them.
[button color="green" size="big" alignment="center" rel="nofollow" openin="samewindow" url="#"]Performance[/button]
Alpha runs on MediaTek MT2502 processor and runs on custom OS (abets battery life but not so-good when it comes to aesthetics), but both of them work quite well with the Watch. It comes with a tiny microphone which will let you make call but the only limitation is you should connect your watch with the smartphone using Bluetooth and same goes for sending SMSes.
[button color="green" size="normal" alignment="center" rel="nofollow" openin="samewindow" url="#"]Sensors (best part)[/button]
[divider]Heart monitor [/divider]
This gives Alpha an upper watch over all the smartwatches in the market, because it is present only in highly priced watches. it is the first time any company have introduced it in the market at such a decent price. It works on the fundamental concept of photoplethysmography which monitors variation in light absorption, thus giving fairly accurate readings and making it quite useful for the heart patients.
Some other sensors available are sleep monitor, pedometer and Sedentary monitor which are good enough for monitoring our daily activities and will enable smartwatch to use various health related apps.
[divider]Remote capture[/divider]
This feature allows you to take pictures remotely using your smartphone. It allows you to use smartphone camera without actually touching, so you can capture the pics without letting anyone know.
[divider]Regular apps work as usual[/divider]
Talking of regular apps, they just work as usual as they should, smartwatch features all the basic apps such as calender, alarm clock, sound recorder and many others.
[button color="green" size="big" alignment="center" rel="nofollow" openin="samewindow" url="#"]Compatibility[/button]
When it comes to compatibility, Alpha is compatible with Android Kitkat 4.4 and above, and IOS8 and above, thus covering almost all the devices. It uses Bluetooth 4.0 for connectivity with the devices, as soon as you setup connection, all kinds of notification will start flowing in but there is a setback it only allows you to view the notification not respond. If you want to respond you have to use your smartphone.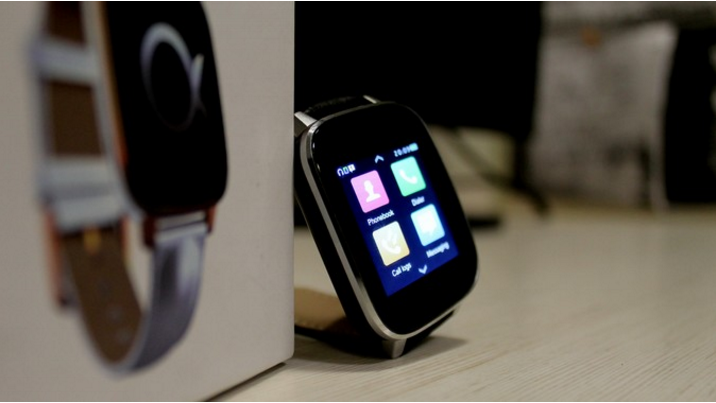 Alpha doesn't like to be loose the connection, when you will go out of range of Bluetooth it will start vibrating and displaying message :
"Phone is missing Watch"
It works well almost all the time but sometimes you will face connectivity issues and Bluetooth might work well when you are trying to switch the connection over to some other device (it will keep on trying to connect to previous device).
[button color="green" size="big" alignment="center" rel="nofollow" openin="samewindow" url="#"]Battery[/button]
Alpha is powered by not so good 280 mAh Li-Polymer battery which will not last long if you use the watch to its full potential (It might not last for more than 12 hours), So when it comes to battery Alpha is nowhere near expectations.
[button color="green" size="big" alignment="center" rel="nofollow" openin="samewindow" url="#"]Verdict[/button]
long story short, we can say it's a decent looking watch with user friendly interface, although size of the dial and limited number of apps are things that really need to improved, but getting such a watch with such great features at such a great price is really quite a deal, so we will suggest just go for it.
[highlight ]Credits for Photos : Deccan Chronicle[/highlight]