Sultan has the potential to be a massive entertainer, considering if you don't watch it critically. Otherwise it's an exceedingly childish and cliched movie
Good
Salman Khan's Screen Presence
Anushka Sharma's Acting
Admirable songs
Bad
Unconvincing Plot
Full of Bollywood Cliches
Bhai is back with another blockbuster and soon to be record breaker, Sultan. A story of an underdog who wins, gets depressed, becomes an underdog again and wins  again. It's  literally  an unbelievable story of a guy who never had any inclination on sports or modelling strangely has a  build up body and decides to conquer wrestling just to win a women's heart. Cause our movie heroes haven't won women's heart for decades.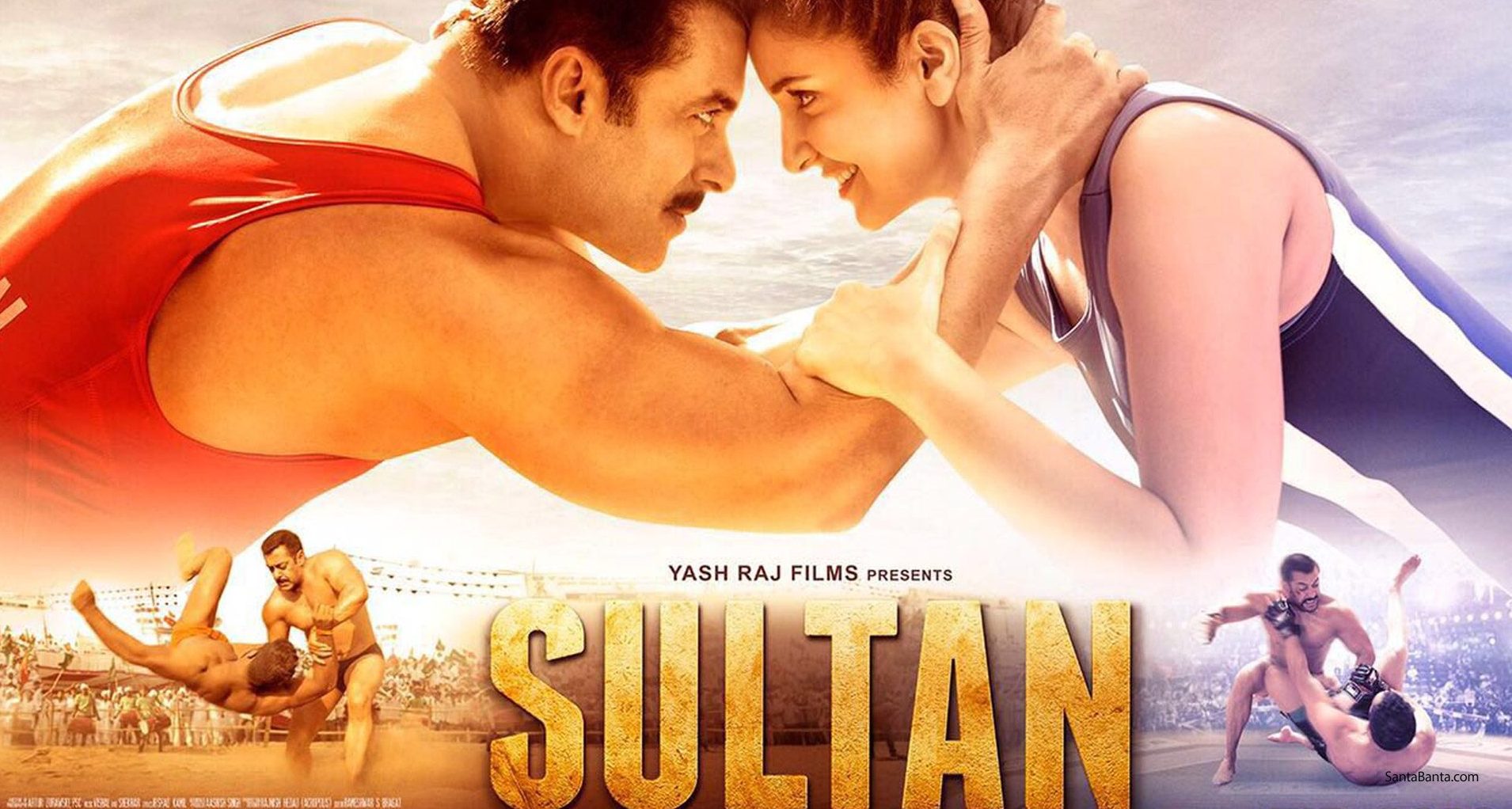 With a track record of terrible films like Mere Brother Ki Dulhan and Gunday, Ali Abbas Zafar was controlling the helms of this movie. Because of his horrendous works I barely had any expectation with the director Ali Abbas for Sultan and I was right for most of the movie. I usually do some briefing on the movie and  introduce characters. But because i'm so blinded by the cliches and overused screenplay, I would rather not.
I'll skip to what I hardly liked and absolutely disliked about the movie.
[button color="white" size="big" alignment="center" rel="nofollow" openin="samewindow" url="#"]The Review[/button]
[divider]Acting[/divider]
Salman Khan did what he could with his body and dilute acting. He seemed struggling with his Haryanwi dialect throughout the movie, but it's good too see him in an underdog role. There's scene where he cries looking at his bloated abs and I was happy seeing him cry, not for the wrong reasons but how he is willing to evolve for his role. I haven't seen him cry this good ever since Tere Naam. I've always admired his screen presence, which is abundantly awesome in this movie.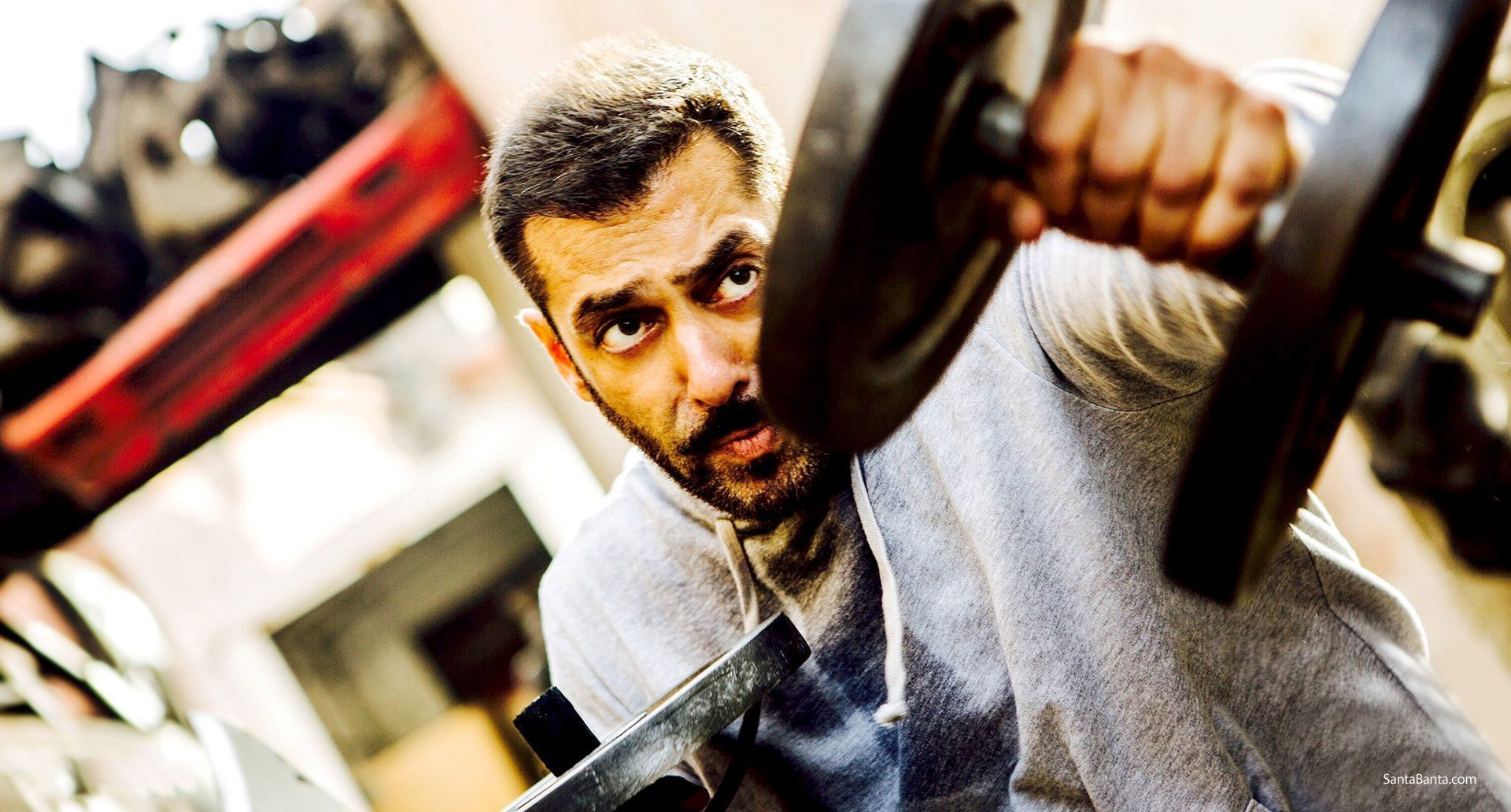 However someone else steals the show in realms of acting and that is Anushka Sharma. Anushka did a splendid job of playing a pissed off lover. This movie has made me wonder if Anushka recycled her popular role of 'getting annoyed with the lover'. After remembering Band Bajaa Baraat, Dil Dhadakne Do, P.K , Badmash Company and Ladies Vs Ricky Bahl, it turns out I was right. But in this movie she had a good reason to be pissed off and I was convinced.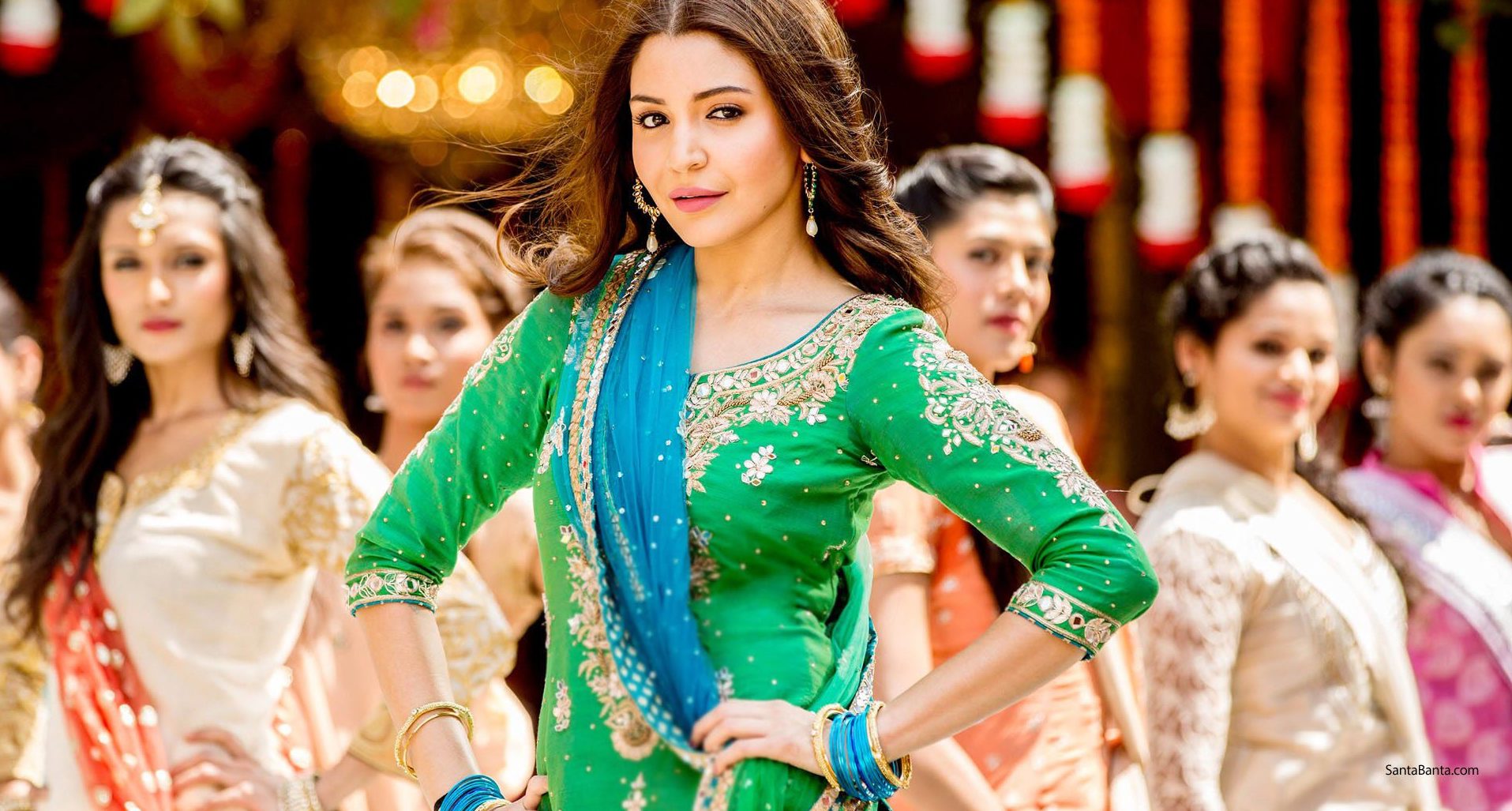 [button color="white" size="big" alignment="center" rel="nofollow" openin="samewindow" url="#"]Cliches[/button]
[divider]Win Scenario[/divider]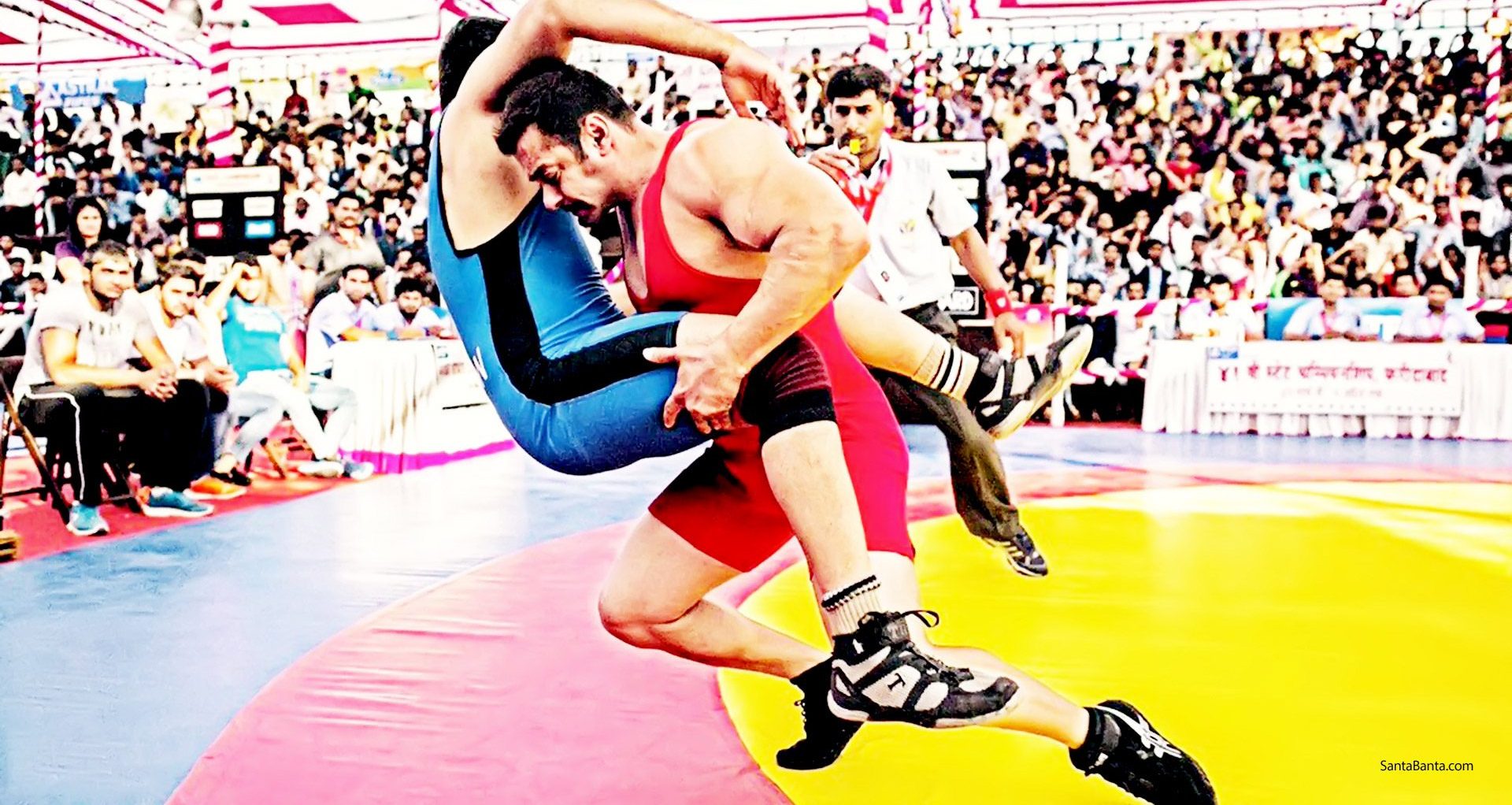 Casting Salman Khan in a movie is a spoiler in itself. Watching the movie is far fetched, I only had to look at the trailer to figure out that Sultan( Salman's character) will win, cause bhai has to win. It might sound peculiar and outlandish but I wanted the Sultan character to loose in the end; not because I'm a Salman hater but because it would have brought some convincing and credible elements in the movie considering Sultan was severely injured and taking massive hits. The movie might have won some depth in reality by showing that a character as vigorous as Sultan could lose but him fighting against all odds is all that matters .If that would've happened the audience would have torn the screen apart.
[divider]Bollywood cliches[/divider]
I don't know what personal vendetta Bollywood heroes have against trains. They are always trying to overtake trains, it's like mandatory for the character to beat a train to prove his point.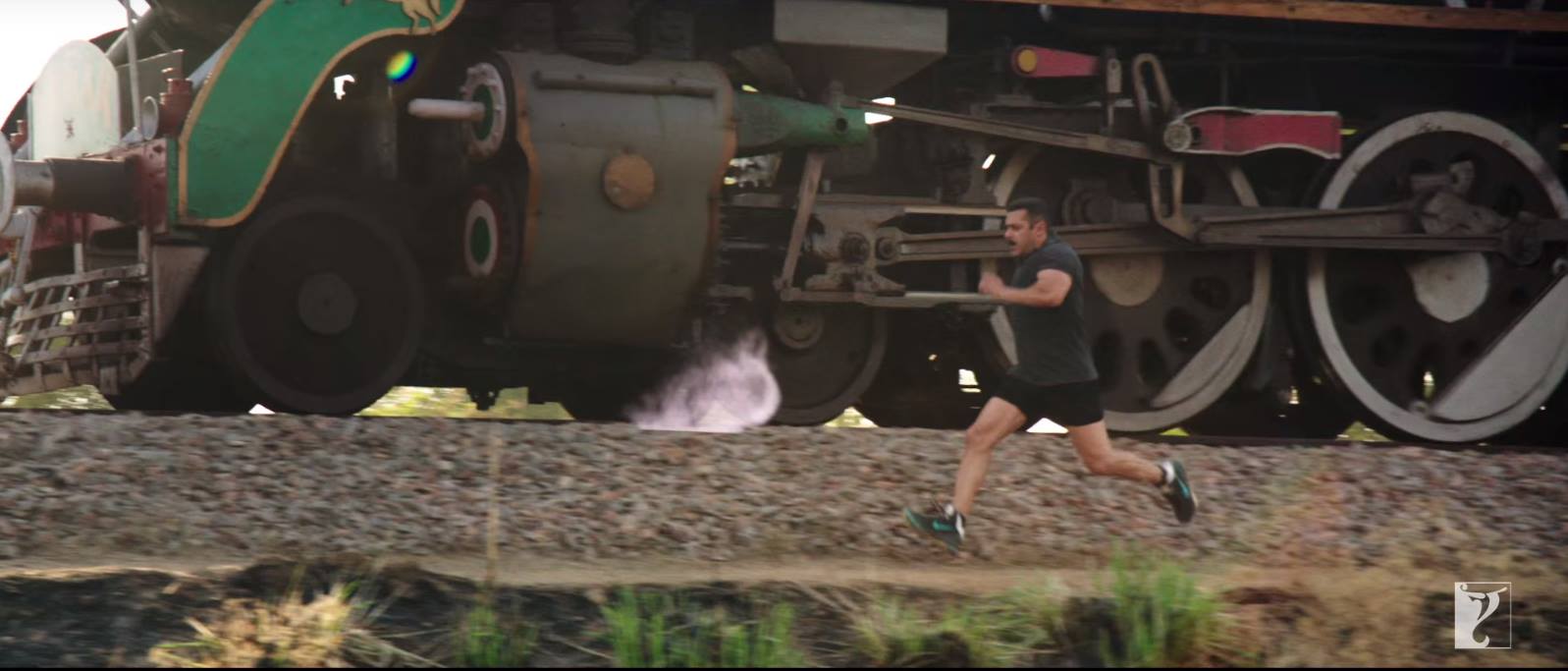 I respect the amount of importance given to female characters in the movie, but it's hard time now believing a story of a man's struggle revolving around a women. I know the analogy  'Behind every successful man there's a women' works but I'm sick of watching it over and over again.
The over use of slow motion : I started to despise slow motion long time ago because of its over usage in Hindi movies. But in Sultan it's raining slow motion, I believe the run time  would have been shortened if the slow motion were replaced with real time. I believe when film makers can't do anything, they do slow motion. Most of the best known Action movies had very less use of slow motion.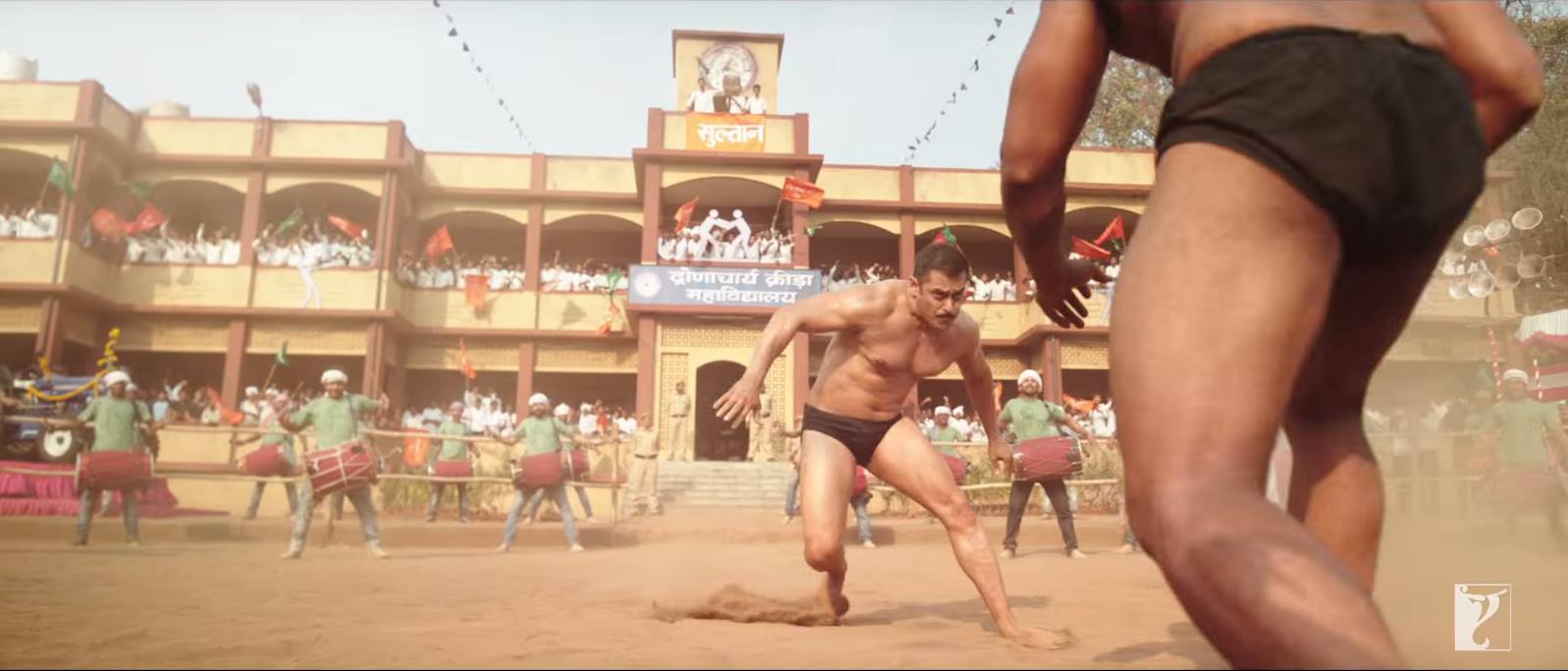 Repeating chants : Background score composer have this crazy tendency of making a catchy chanting track and sticking in into our ears for the whole movie. Tracks like "Mann bhanwar uthe ……. ke awave Singham, Na Agar chale…… jab awave Singham" in movie Singham and " Hud Hud Dabangg Dabangg" in movie Dabangg were forced into our ears every time the character did something heroic. Same is the case of Sultan, I mean literally every time Sultan carries out a hit which is a lot of time,  you can hear the annoying "Khoon mein tere mitti, mitti mein tera khun"  chant every freaking time. That chant is energizing and a great booster of adrenaline for first few times, but not for the 100th time.
Cheesy Dialogues : Sultan bombards the audience with overused dialogues we already grew tired of. Dialogues of 'Zindagi', 'Pyaar' , 'Haar' and 'Jeet'.  With a scale such as this even catchy one liners could have sufficed, but you can't expect that much from the writers.  
 I'm thankful that there weren't any item songs, switching to Swiss Valley romance, father distressing her daughter for having an affair kind of cliches. I would have pointed out the chucking of Salman's shirt for no apparent reason, but the movie required it, so I'm letting that pass.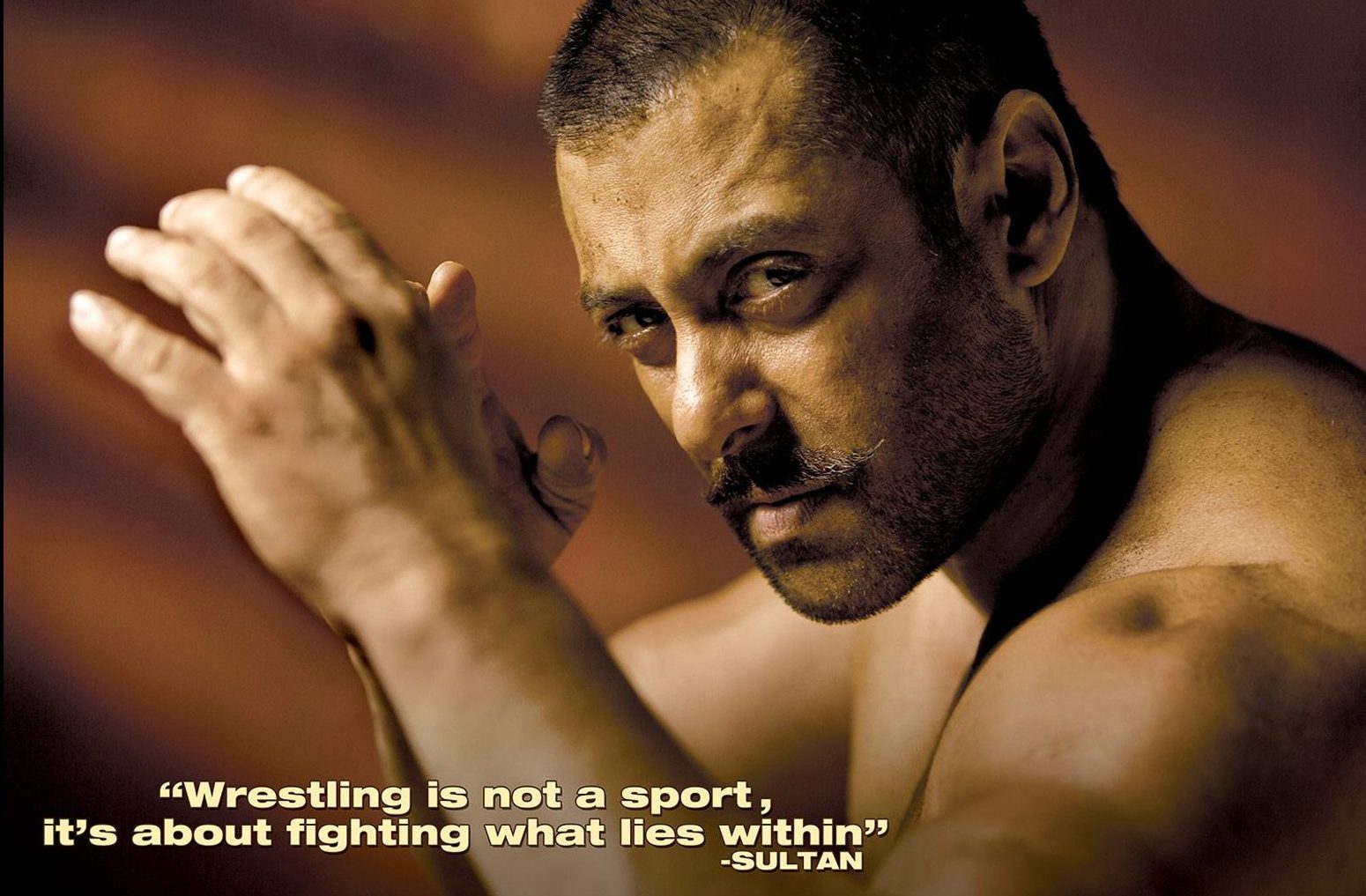 [highlight color=#B0171F ]One way of looking at this movie is the scale of entertainment. If you  are willing to chuck the logic and embrace the impossible you will have a really great time watching Sultan. I've never been against songs in movies, I actually prefer movies with songs if they make sense . Sultan has satisfactory sound tracks that are suitable for the moments. Considering all the cliches and unconvincing plot, Sultan still manages to be out of the 'bad movie spot'.[/highlight]