Yoga, an ancient Indian meditation discipline dating from the 5th century BC is not only our legacy but also our heritage. A thankless gift our ancestors gave to the world . In this day and age where everything is bits and bytes, it is strange now to have apps for something as spiritual and natural as Yoga. But it is indeed a blessing in disguise to have fitness secrets in your palm.
Curated by Gawking Geeks, these are the 8 most effective Yoga apps you can follow
[divider]do it yourself[/divider]
Yoga Monkey
A mischievous name for a spiritual app, Yoga Monkey is a very interactive app that deals with exercises to counter depression, indigestion, chronic pains, sleeping irregularities and other ailments. What better way to start your day than a cute little animated monkey teaching you Asanas and exercises.
Yoga
With its 37 programs, 286 locations and various breathing exercises, this app is full of photos and videos, almost providing the illusion of a yoga instructor. A very organised app with a vivid collections of workout routines, however to unlock all the contents you have to turn on the incense and pay, but great lessons require great expenditure.
Daily Yoga
This app provides more than 50 programs of beginners and advanced levels. Hundreds of yoga Asanas(poses) with audio guidance, 200+ HD video being uploaded monthly. It is one of the rare apps that is available in 7 languages, with meditation melodies. It features a variety of yoga sessions ranging from 5 – 70 mins
Track Yoga
Track Yoga has more diverse options for style of yoga you want for yourself. Yoga concerned with stress relief, bed time, flu, back pain, fatigue etc are covered by this app. It is a handy guide that promotes practice of exercises such as power yoga, pranayama, yin yoga, core yoga, ashtanga yoga, baba ramdev yoga and iyengar yoga.
[divider]app to go further[/divider]
Yoga Guru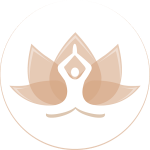 A perfect app for people seeking discipline, this tool can suggest exercises even for your work hours. Like other yoga apps, this one too offers video tutorials, guidance from certified instructors and exercise plan from beginners to advanced.
Fondue Yoga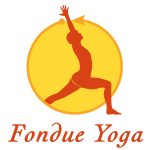 A video library that doesn't only teaches how to breathe, but also to focus on your diet. Avoiding those tiresome workout routines, this iOS app helps in health nourishment by implementing styles like Vinyasa Acro Yoga / partner yoga Pre & Postnatal Yoga, Ashtanga Yoga, Iyengar Yova Hatha Yoga.
[divider]app for pros[/divider]
Yoga Fitness
Application like none other: you will not be taught yoga by following the instructors in the videos, but through drawings and illustrations (in English). With exercises and meditation that gives you greater awareness of your body, but demands an extreme level of dedication and concentration.
Down Dog
Sweat – Flow – Transform, it is so much more than a bunch of tutorials, it is a place where Yogis get together to form a community. A rare iOS app that exclusively forms a friendly network of fitness freaks and health enthusiasts. Use this app to keep your Yoga life social and exciting.