Better Call Saul is another monumental and mystical TV saga created by the grand master Vince Gilligan himself. It's an intriguing anecedote set up in Albuquerque ,New Mexico about the famous 'criminal' lawyer Saul Goodman featured in The Outstanding Drama Series winner for 4 years, Breaking Bad. Better Call Saul is a spin-off of Breaking Bad , fans and Vince were quite skeptical whether this show will work or not. But soon the TV and internet ratings went off the charts.
It's story of James Morgan McGill aka slippin Jimmy aka Saul Goodman transformation into legitimate lawyer and walking a normal and straight path, but not for long . Soon he gets into encounter with some rogue and scandalous clients and lands himself into furious predicaments. He takes help of Mike Ehrmantraut an ex-cop to handle the situations he got himself into. Mike is a dark character who also appeared in Breaking Bad , this show focuses on the origin of both Mike and Saul Goodman also the cameo introduction of Tuco Salamanca also going by the name Miho.
Better Call Saul lives up to the expectation we had when we first heard a word from Vince Gilligan, indicating the return of Saul Goodman in an independant TV series. Here are reasons why Better Call Saul is so awesome .
1. The pastiche Screen play-
All we could see was some ambiguous scenes which come out of nowhere and leaves us wondering what the hell was that. Some really brilliant screen play patches like the beginning of the first episode, it signifies break crumbs of the post incidents of Saul fleeing form Albuquerque in Breaking Bad, Charles "Chuck" McGill , Jimmy McGill's older brother coming for his rescue in jail for a felony disclosed in the last episode . For all I can say each scene and story has it's own proper space , screeplay is exactly same as that of Breaking Bad i'll give'em that.
2. The Characters
One thing for which Vince Gilligan is so awe-inspiring and astonishing because of tendency of bringing unique characters to life , whether it's Jesse Pinkman, Walter White, Gustavo Fring , James McGill,Mike Ehrmantraut and what not. The actors play their part subliminally, scenes like Mike talking about the legacy and dilemma of his dead son, Jimmy confronting Hamilton, Chuck and the Kettlemans is an eminent example of the  abstract piece of acting
3.The Cinematography
Like Breaking Bad  Better call Saul also excels in the domain of camera work , right from the color in jimmy's specs in a black and white scene to the tough access shots indicates the expertise of the makers of the show makers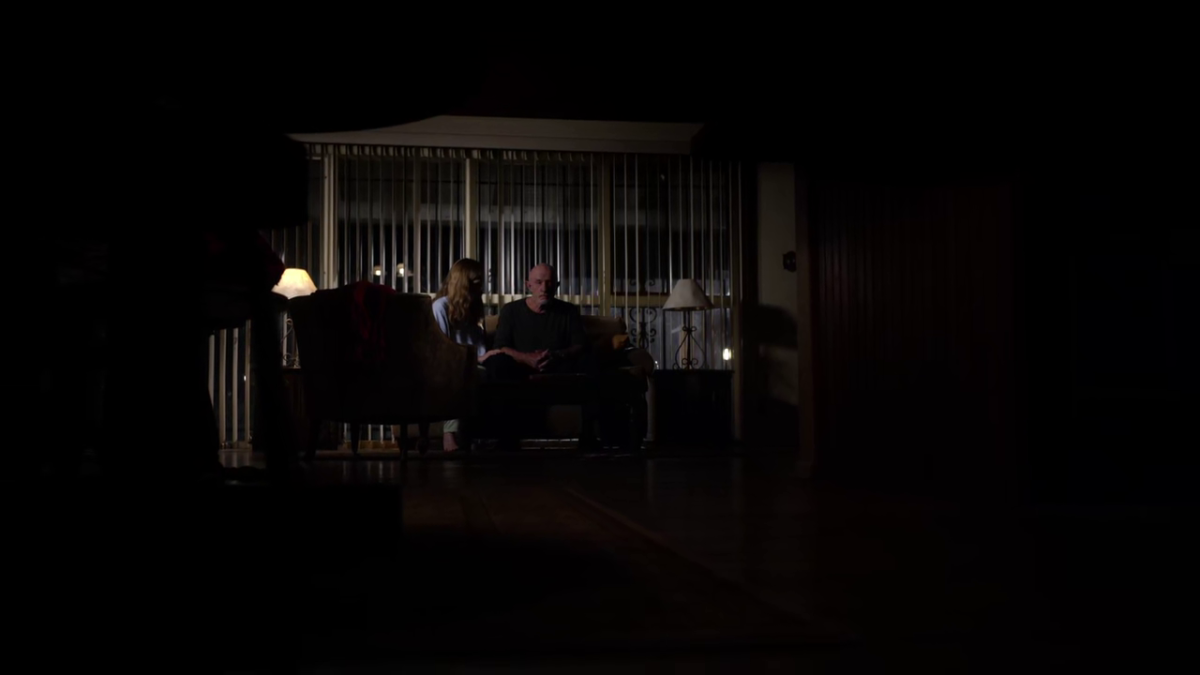 4. The Background Score:
It might sound strange but the show barely has any background music , but the most magical and exclusive part is that the show uses silence for it's narrative unlike other TV shows and movies which use cheesy soundtracks to intrigue the audience, and yes it is really effective
5. Breaking Bad  Easter eggs
1.In one of the last few episodes of Breaking Bad Saul states that in the best case scenario he'll become a manager in Omaha, Nebraska  well there he is
2.A single guy scaring the crap out of both Jesse( Breaking Bad ) and Saul (in Better Call Saul)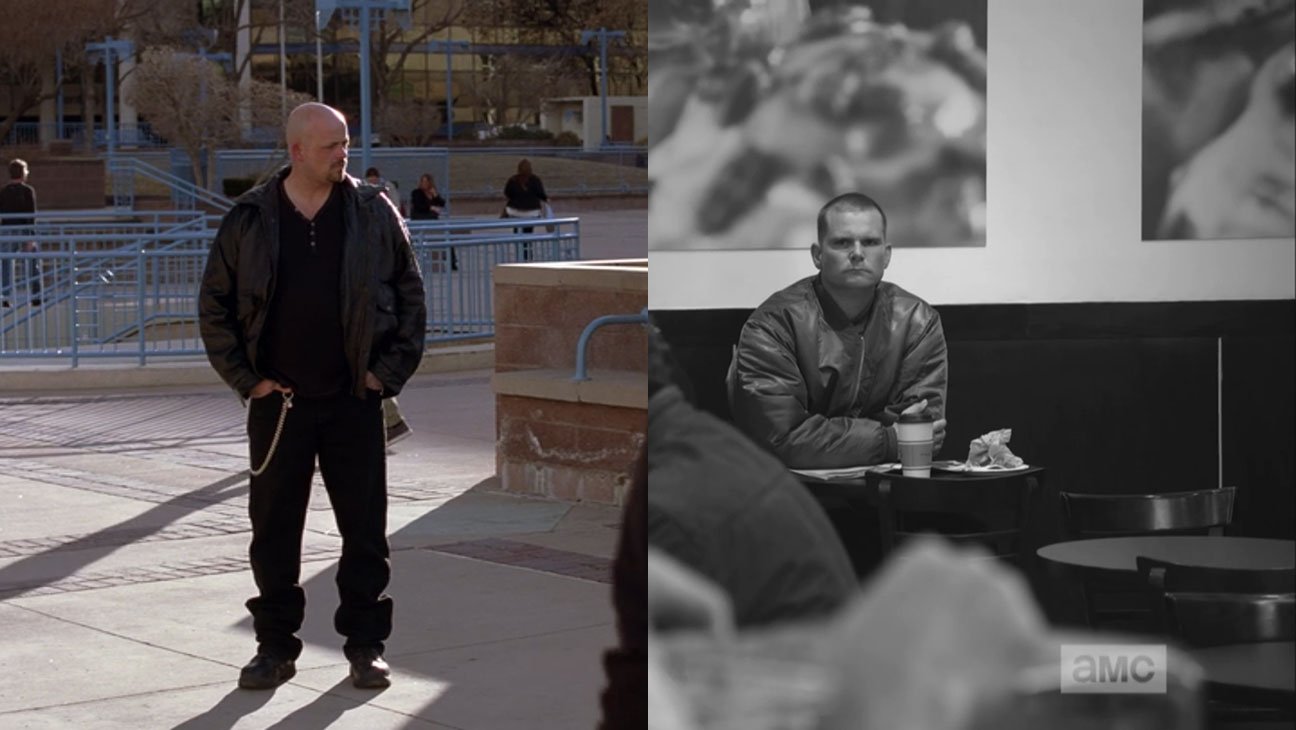 3. The Billboard Man – The same guy appeared in both Breaking Bad and Better Call Saul.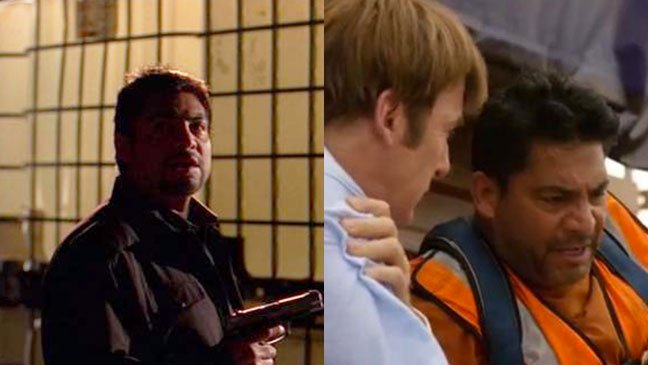 4.Hector the uncle of Tuco lived in the same retirement house which Jimmy consistently visits to barge some clients.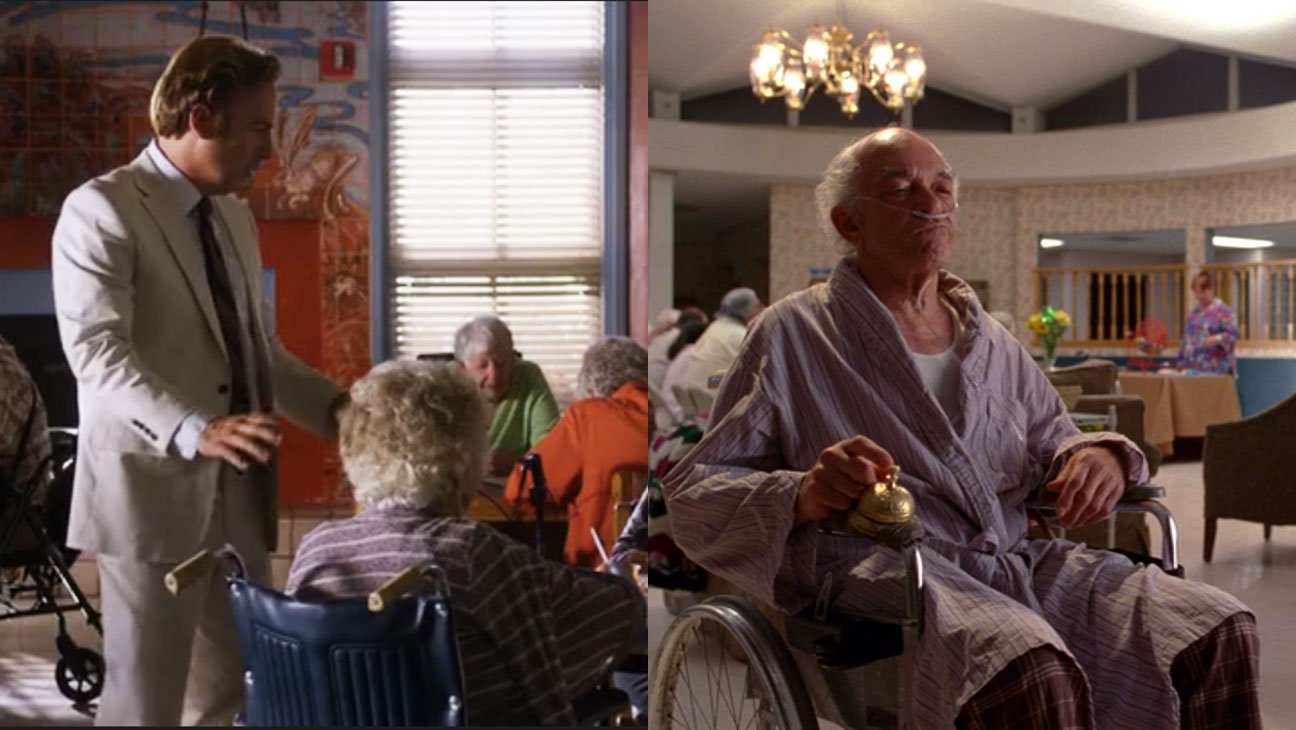 5 .Gale Boetticher lives on the same street as Jimmy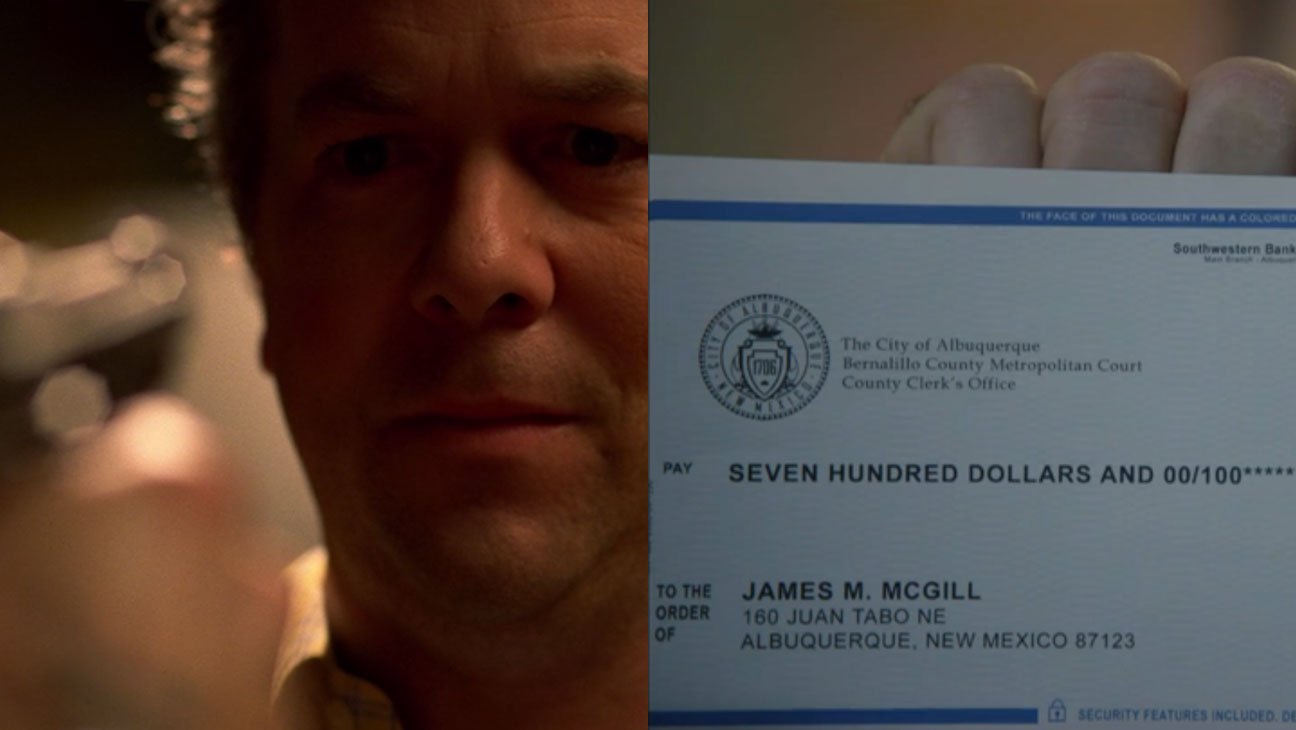 This was my take on the cerebral show , for all I know it should win some Emmy Awards and I also recommend if your are bored and have nothing interesting to watch , do yourself a favor … Better Call Saul