After the dawn of M.2 and SATA Express, one would expect faster than ever storage alternatives than the traditional HDDs. An SSD is something that even boosts up an old PC, all you need is a SATA interface and you'll notice the substantial boost in performance.
With that being said, modern SSDs are capable of delivering tremendous sequential read/write speeds, up to 600MB/s through SATA III and even more with the M.2 and SATA Express. It is capable of 130,000 IOPS of random read and 118,000 random writes and the company claims it can do over 805GB of writes per day over its 3 year warranty period. Now, cutting to the chase, [highlight color=#332c2c ]the new HyperX Predator is claimed to achieve 1.4GB/s of read and 1GB/s of write speeds as teased by Kingston.[/highlight]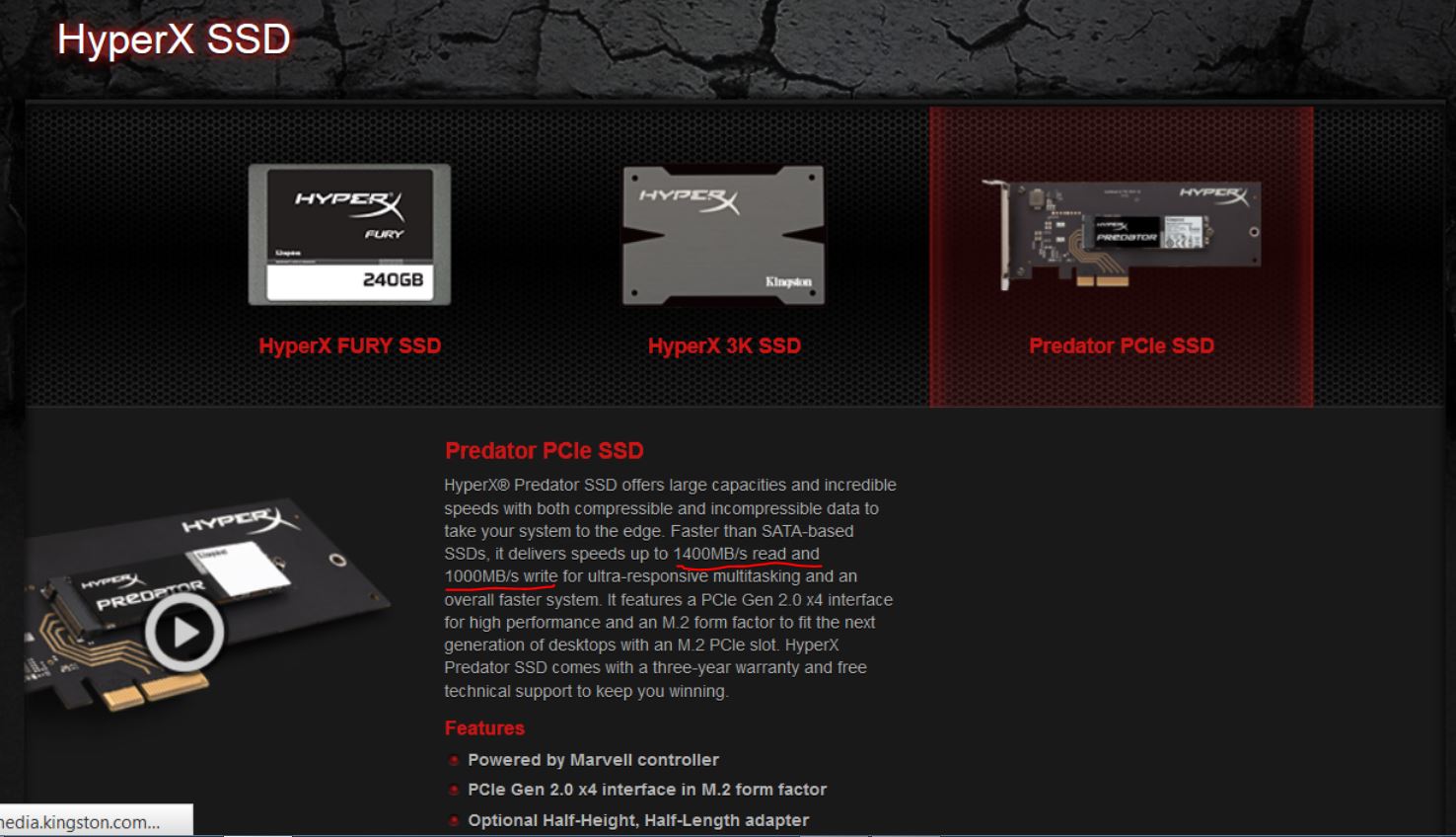 [highlight color=#332c2c ]There are two capacities in which this SSD is available, 240GB and 480GB.[/highlight] The size is larger than most of the PCIe SSD and there is another interface option available, the M.2 interface. The Flash is one from Marvell.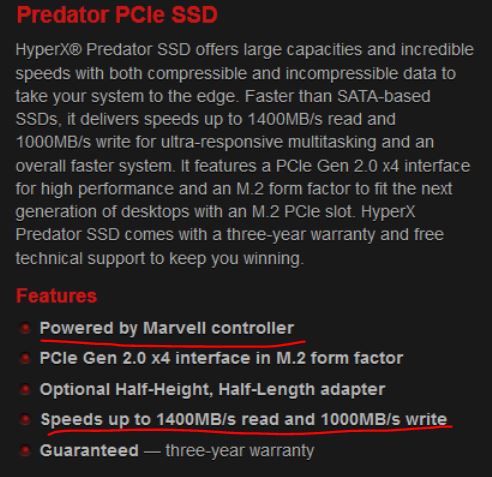 The 240GB version costs around $382 (US) and the 480GB version comes around $ 764 (US). The detailed spec sheet is below along with some benches that you might be interested in. Crystal Disk Mark confirms 1000+ MB/s read/write speeds along with IOMETER complying with the stated Random 4K write/reads of 100,000+ IOPS. The 240GB however lacks the zippyness in Compressible data transfer rate (only 600MB/s) well only is kinda exaggerated but considering its capabilities, it sounds legit. Power consumption is also on the lower mid side with max 9W of power draw. And did i forget to mention it comes with an option to select half height or half length PCIe form factors?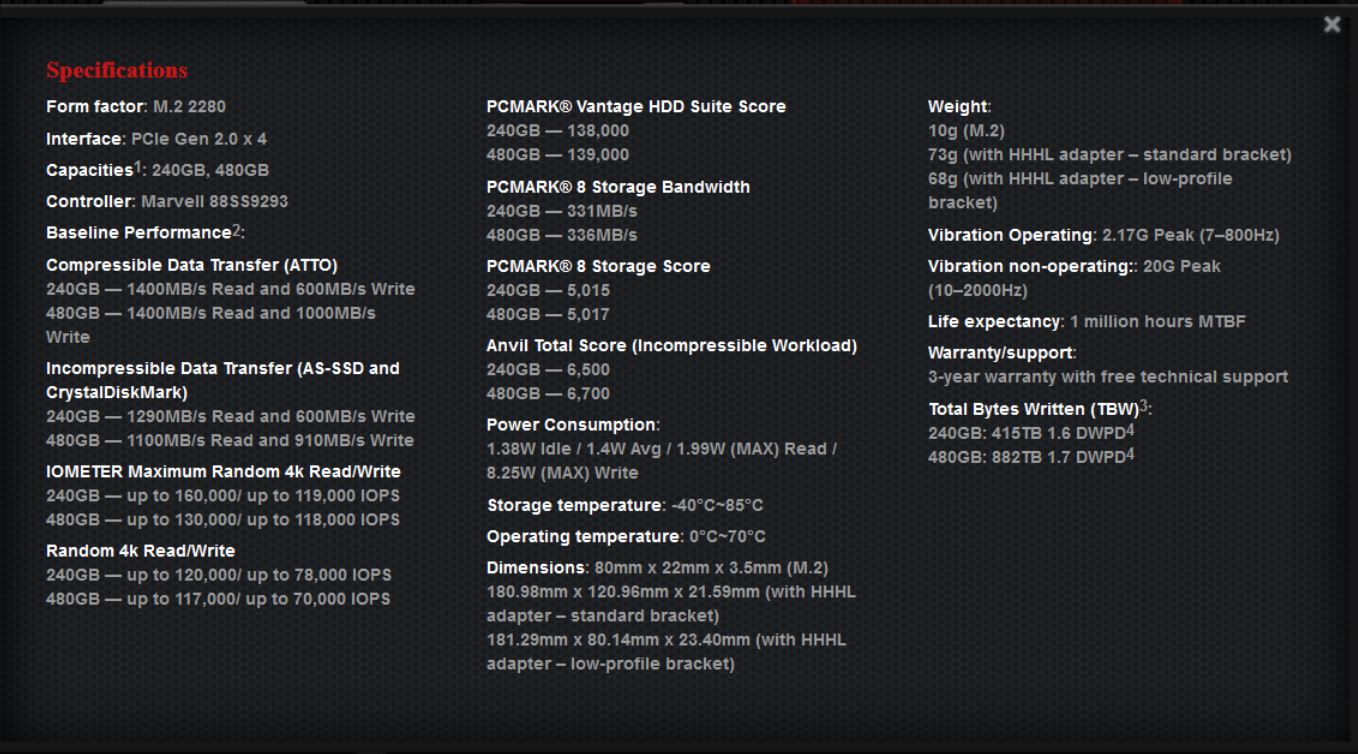 Don't forget to tell us your opinion about PCIe SSDs and is it a worthy alternative over SATA III SSDs in spite of the extra bucks and cooling compromises the dedicated GPU has to make for it.
Image courtesy: Kingston.com/us/HyperX. Follow Gawking Geeks on Facebook and on Google+ . You can get in touch with me through Facebook or twitter.
If you have enough money to spare on storage then just install this beast of anSSD, it proves to be worth every penny.
Pros
Exceptional performance
Looks great
Durable flash